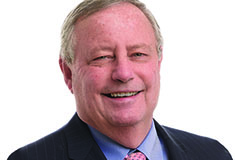 A class action antitrust lawsuit has been filed in federal court in Chicago against the National Association of Realtors (NAR) and four of the nation's largest real estate brokerage companies. Realogy Holdings Corp., Home Services of America, Inc., Re/Max Holdings, Inc. and Keller Williams Realty, Inc. have been named as defendants, in addition to NAR.
The lawsuit challenges the NAR's Buyer Broker Commission Rule which requires a listing broker to make a blanket, non-negotiable offer of compensation to a buyer's broker as a condition of placing the property on the multiple listing service. The rule usually results in the buyer's broker being paid a 2.5% to 3% non-negotiable commission, depending upon whether the total commission, including the seller's broker, is 5% or 6%.
The complaint alleges that the Buyer Broker Commission Rule restrains competition amongst buyer's brokers. As a result, consumers in the areas of the covered multiple listing services are alleged to be compelled to pay more of a commission than they would in an open competitive market without such a rule. For example, the complaint alleges that total broker commissions, buyer's and seller's, average less than 2% in the United Kingdom.
The multiple listing services referred to in the complaint include: the Bright MLS (including the metropolitan areas of Baltimore, Philadelphia, Richmond and Washington D.C.); My Florida Regional MLS (including Tampa, Orlando and Sarasota); five multiple listing services in the Midwest region, which include Cleveland, Columbus, Detroit, Milwaukee, and Minneapolis; six multiple listing services in the Southwest that include Austin, Dallas, Houston, Las Vegas, Phoenix and San Antonio; three multiple listing services in the Mountain West region that include Colorado Springs, Denver, and Salt Lake City; and four multiple listing services in the Southeast that include Fort Myers, Miami, Charlotte, and Raleigh.
The action seeks an injunction against the Buyer Broker Commission Rule and an unspecified amount of monetary damages.
Multiple listing services in New York are not involved in the lawsuit. Effective December 17, 2014, Real Property Law §442 was amended in New York in order to make clear that a buyer's broker could legally rebate a portion of his or her commission to the buyer. That change came about after a lengthy New York Attorney General investigation of real estate brokerage commissions in New York.
Thomas McNamara is a partner in the Nassau County Office of Certilman Balin Adler & Hyman, LLP