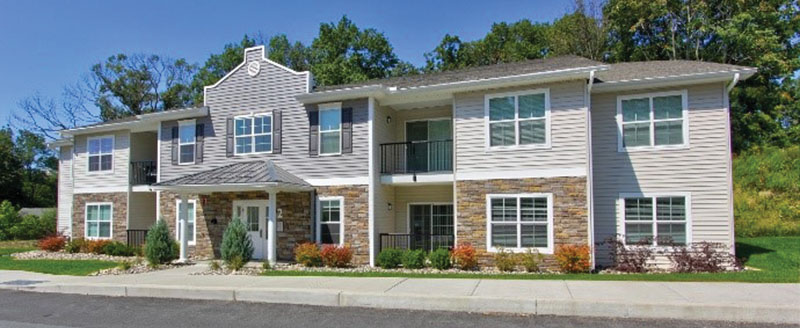 Rensselaer, NY KeyBank Real Estate Capital (KBREC) secured $35.5 million of Fannie Mae Green Certified financing for The Amedore Group and Sunrise Capital Partners, an Albany-based sponsorship, for a class-A multifamily property. Van Allen Apartments, located at 10 Van Allen Way, was built in two phases–116 units in 2017 and 108 units in 2019. The 224-unit property is comprised of 20 three-story buildings on 21 acres.
Hayley Suminski of KBREC's Commercial Mortgage Group and Mark Flanders of KBREC's Income Property Group structured the financing. The 10-year, fixed-term loan includes five years of interest-only and refinanced existing debt.
Van Allen benefits from a Payment in Lieu of Tax (PILOT) agreement with the Rensselaer County IDA. Property features include a clubhouse, basketball and tennis courts, covered parking, a dog park area, fireplaces, granite countertops and storage units to its residents.