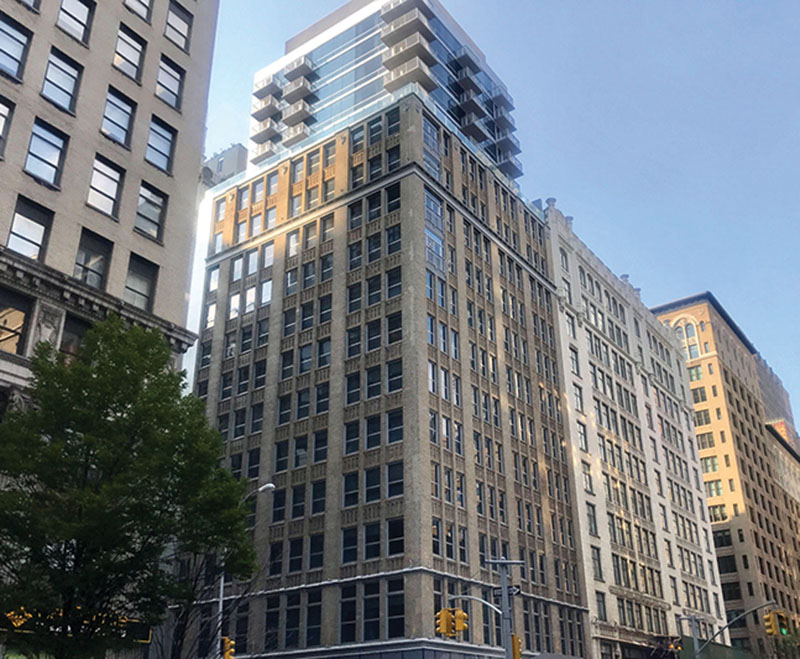 Manhattan, NY According to Jonathan Aghravi of JBA Equities, his team has secured a $135 million financing package for the Mondrian Park Ave. hotel located at 444 Park Ave. South. Aghravi and his team consisting of Charles Han and Eli Terry, along with Tal Bar-or of Lantern Real Estate, represented the borrower, David Moinian of Moin Development.
The financing package consists of a senior mortgage of $110 million and $25 million of mezzanine financing. The senior mortgage was originated by KeyBank Real Estate Capital and the mezzanine loan was financed by South Korea-based Fidelis Asset Management.
The loan proceeds were used to refinance the existing debt on the Mondrian Park Ave. which was financed two years ago by J.P. Morgan.
Moinian converted a 15-story office building to the 190-key, 20-story hotel which opened in October 2017. The hotel is managed by Journal Hotels and the food and beverage component is managed by In Good Co.
Located on East 30th St. and Park Ave. South in NoMad, the hotel offers rooms along with three food and beverage outlets. The hotel was voted one of the best 25 hotels in the city by Condé Nast Traveler 2019 Readers' Choice awards.