Southampton, NY According to the Secret Broker Society team of Joseph Aquino of JAACRES and Lynn San Andres of The Mason Alexander Group, they have leased 1,000 s/f to the Charleston Shoe Co. for their second store location in the state. The company's new site is at 12 Jobs Ln. on Long Island.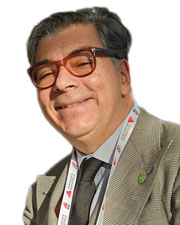 Aquino said, "This is a fabulous location in keeping with Charleston's travel and tourism customer focus. Stepping into tony Southampton follows the companies strategy of providing fashionable and easy wearable shoes to women in tourists destinations."
San Andres said, "The women in Southampton are going to love Charleston Shoes. They're summer collection is perfect for beachwear."
The Morley Agency represented the property owner.
Charleston Shoe is a national shoe retailer with 22 locations, can be found in tourist and resort settings throughout the U.S. Charleston Shoe is known for its women's footwear which are custom designed and affordable.