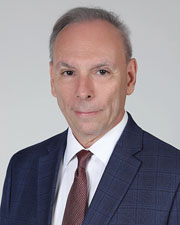 New York, NY John Raggio has joined Eyzenberg & Co. as a managing director. He originates, structures and places debt, equity and ground lease capital for commercial real estate transactions across the U.S.
Throughout his career as a lender and advisor, Raggio has arranged fixed, floating, bridge and construction mortgages, and lines of credit, for all commercial property types. He has advised in the acquisition, financing and disposition of over $9 billion in real estate assets.
Prior, Raggio served as the director of private equity and director of real estate finance for Boill Holding USA, a wholly-owned subsidiary of Shanghai-based Boill Holding Group. Earlier, Raggio was a senior consultant for Spring11, a real estate advisory company involved in the structuring, valuation and due diligence for Fannie Mae and Freddie Mac lenders, as well as B-Piece buyers. He also was a founding partner of Tremont Realty Capital, where he oversaw a lending platform for bridge loans and mezzanine financing, and held senior roles at a number of real estate investment and advisory companies, including GE Real Estate and UBS/PaineWebber.
Raggio holds an MBA in finance from the Leonard Stern School of Business at New York University, and a BBA from Baruch College.