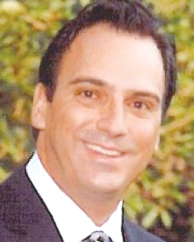 Bronx, NY RKF, North America's leading independent real estate firm specializing in retail leasing, investment sales and consulting services, has arranged the $17.5 million sale of a 50,000 s/f retail building at 344-352 East 149th St. in The Hub, the busiest retail corridor. The transaction closed on May 18th.
RKF VP Zach Mishaan represented both the seller, 149th Street Realty Corp., and the buyer, an affiliate of ABCAPSTONE, which plans to redevelop the building with the potential for up to 100,000 s/f of retail space. Mishaan, along with RKF director Eddie Mamiye, is handling the marketing and leasing of the project, which is expected to be complete by May 2018.
Situated on the corner of 149th St. and Courtland Ave., 344-352 East 149th St. is a two-story, 50,000 s/f building with 250 ft. of frontage. The space was previously occupied by Rite Aid and is currently occupied by The Salvation Army Family Store and Donation Center.
The site is situated closed to the second-busiest subway station in the Bronx and one block from Lincoln Medical Hospital in the heart of what's known as The Hub, the South Bronx's vibrant retail and cultural center, formed by the intersection of Third Ave., East 149th St., Willis Ave. and Melrose Ave.
The area is a dense residential neighborhood with a daytime population estimated to exceed 570,000 within a two-mile radius. Retail neighbors include Aldi, Apple Bank, Bank of America, Blink Fitness (coming soon), Boston Market, Burger King, Burlington Coat Factory (coming soon), CVS/pharmacy, Capital One Bank, Carter's, Chase, Dunkin' Donuts, Forman Mills, GNC, House of Hoops, Marshalls (coming soon), McDonald's, Modell's Sporting Goods, Nine West, Planet Fitness, Rainbow, Sleepy's, Subway, T-Mobile, TD Bank, and Walgreens.
"The City of New York has worked relentlessly to make The Hub more pedestrian and bike-friendly. As a result, this retail corridor is particularly compelling for retailers wanting to serve the neighborhood's growing residential population, as well as area office workers," said Mishaan. "There is no better opportunity in the market than 344-352 East 149th St. to establish a highly visible presence for one or more retailers."