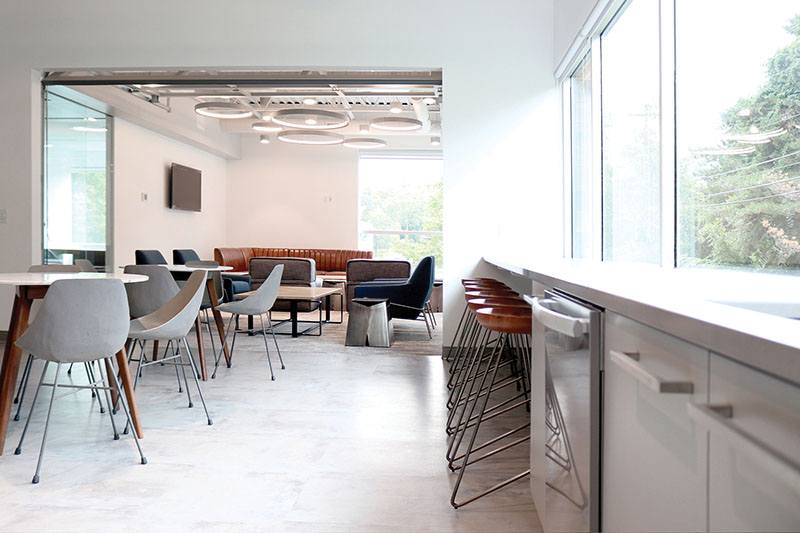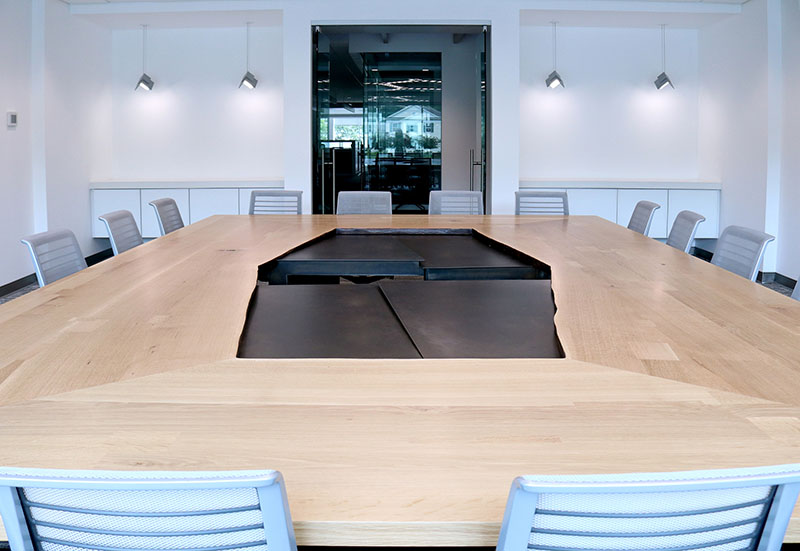 Pittsford NY Hamilton Stern has completed a renovation project for QCI Asset Management at 1040 Pittsford Victor Rd.
Hamilton Stern renovated this 1990s commercial space leaving nothing but the exterior walls and windows.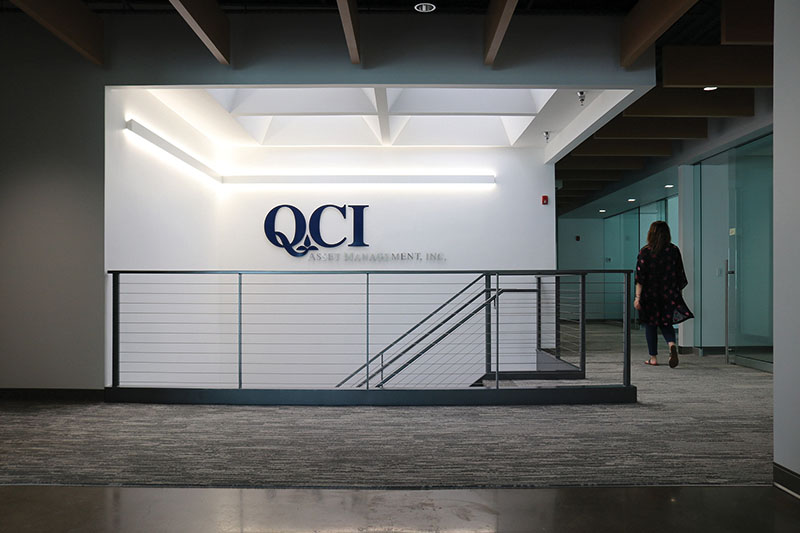 Hamilton Stern was the construction manager, and they partnered with Spectrum Design Group for initial design.
The new exterior is composed of raw materials–core-ten steel, concrete, stacked stone, custom landscaping, and shou sugi ban wood. Inside went new HVAC, plumbing, and electrical systems, and a new floor plan with meeting areas and offices around the perimeter.
The finished space features modern lighting panels that disappear into the white walls and ceilings, soothing grey carpet, and glass walls and doors for physical, not visual separation. The offices and lounges have white oak and powder coated steel furniture, with live edges and marble.
Hamilton Stern enlisted the help of local artisans to elevate the customization and hand-finished look.