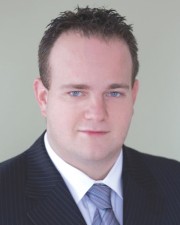 Bronx, NY Josh Goldflam, co-founder and principal of Highcap Group, with associates Lou Corti, Guy Vardi, and Andrew Tamayo, have arranged the $3.95 million sale of 1746 Andrews Ave. South.
The seller was Andrews Development Corp., a group of private investors who have owned the property for 30 years, and the buyer was ADAPT Community Network.
The property, in the Morris Heights neighborhood, has a total lot size of 15,280 s/f and the R7-1 zoning provides an FAR of 3.44 for residential, and 4.8 for community facility for residential development. The buyer plans on building an affordable apartment building.
The sales price equates to $54 per buildable s/f.
Goldflam said, "The seller was able to peak development pricing due to the large floor plate and ability for the buyer to be able to use the community facility square footage in their development plan."