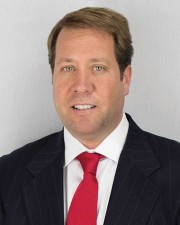 Queens, NY The CPEX Development & Conversion Sales Team has sold a 15,000 s/f development site in the Astoria neighborhood for $3 million–$199 per buildable s/f.
The buyer, a local developer, plans to demolish the existing walk-up building on the site and develop a three-story, 17-unit residential property. The site is located at 12-19 31st Dr. The 11,170 s/f footprint offers 15,080 buildable s/f for residential development.
CPEX's Development & Conversion Team, consisting of managing partner Brian Leary and associate directors Catherine Vintonik, Sutherland Dyke and Jidan Kim, represented the seller in this transaction. CPEX also procured the buyer.
"The recent addition of ferry service to northern Astoria has fueled a new wave of residential development," said Vintonik. "This part of Astoria, which wasn't popular as recently as a few years ago due to limited transportation options, is now one of the most sought-after markets in the city."
"With the addition of new developments along the waterfront, including the Durst Organization's Halletts Point megaproject as well as numerous smaller scale projects, Astoria continues to strengthen its status as a great place to live for people seeking a strong sense of community and proximity to all five boroughs," said Dyke.