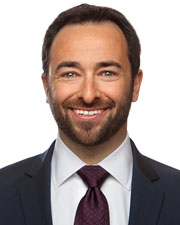 Brooklyn, NY A year after he founded Bestreich Realty Group (BRG), Derek Bestreich is proud to say the investment sales brokerage firm, dominates the $2-20 million investment sales market, closing the sale of 48 properties valued at $168 million within the first 17 months of operation.
"Clients hire BRG for a number of reasons, but the most notable reasons include our proven track record of success and performing on expectations setup at the front end, transaction and market expertise," said Bestreich. "Overall, our clients enjoy working with us as strategic advisors." The firm's collaborative team based approach and use of the latest sales technology, created to sell properties fast, also attracts clients to BRG.
In the firm's first year in operation, Bestreich Realty Group was named a 2016 CoStar Power Broker firm.
Bestreich, 35, who started his NYC investment sales brokerage career in 2009 (after a successful career in origination for an asset back securities firm), has completed over 225 building and development site sales in the city.
"When it comes to market knowledge, including building stock, ownership, active capital and trends and dynamics, we use advanced and proprietary databases to strengthen our clients' position," said Bestreich. "Our firm consists of very proactive and persistent 'boots on the ground' brokers and we use a territorial team based collaborative focus."
The time is ripe for growth for both BRG and the multifamily market. As of January 2017, Bestreich says much of the press and news referring to a slowdown in investment sales "is not what BRG is experiencing."
"There is still significant demand carrying strong velocity and real sellers are emerging to meet a very strong market," said Bestreich.
BRG's client roster ranges from the everyday local family or "mom and pop" investor to some of the largest and most active NYC investors. BRG was recently hired by a multi-billion dollar REIT to handle the disposition of their multifamily portfolio.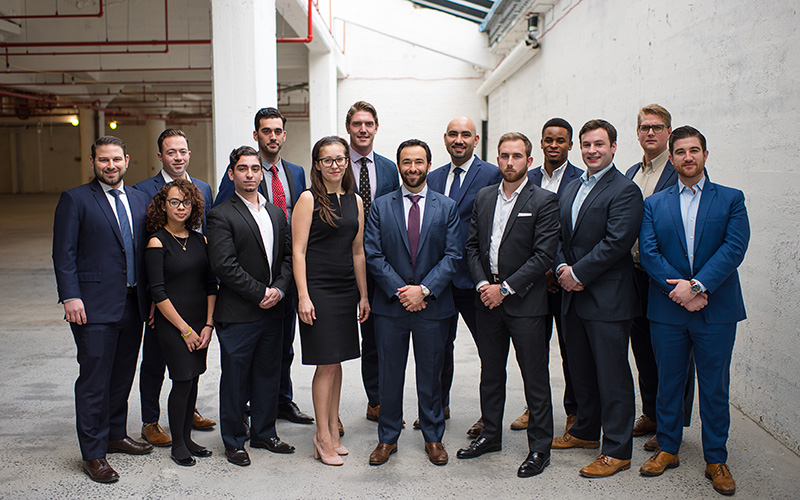 Today, BRG is strategically growing and looking to expand its activity beyond the Brooklyn and Queens frontiers that have traditionally been their bread and butter.
Some recent BRG team closings include:
• The $11.4 million sale of a six-story, 25,900 s/f building at 66 Graham Ave. in Williamsburg. The property featured 30 rent-stabilized apartments and six retail spaces.
• The $9.25 million sale of 255-265 Linden St. in Bushwick, a 39-unit, five-building sale that was the final property in a 132-unit $40.5 million portfolio sale that the group handled.
• The $4.25 million sale of 1500 Bushwick Ave. in Bushwick, a 12-unit J-51 apartment building.
• The $4.2 million sale of 153 7th Ave., a North Park Slope, four-story mixed-use building with three apartments and one store, a Diamond Wireless Verizon retailer.
• The $4.1 million sale of 148 7th Ave. in North Park Slope, a four-story mixed-use building with three apartments and one store, a home goods retailer.
"We know the Brooklyn market more than others," said Bestreich, who says their location also saves agents time spent traveling between the office, meetings and showings. "Time is a real estate broker's most important commodity," Bestreich said. And the time is ripe for growth for both BRG and the multifamily market. As of January, Bestreich said that "real sellers are emerging" and are meeting the market. BRG has 20 properties closed or under contract so far this year.
While many of his sales are multifamily, mixed-use and land/redevelopment properties, he has also sold retail and NNN properties. "Our team is unique in that the approach we take to every seller is strategized by all the members of BRG, not just the listing agents," said Bestreich. "With our collective experience, we are able to foresee potential problems and are always acting in our clients' best interest."
Before BRG
The University of Texas graduate, who grew up in Denver, Colorado, began his career in NYC as a cell site lease buyer for an asset-backed securities company. On that job, his first out of college, he cold-called NYC building owners that had rooftop cell towers from his couch at home and quickly earned the firm's "top producer" title, which he held multiple years. "I saw how apartment building owners amassed wealth and financial security through real estate investments. Understanding this market and asset class became a knowledge I needed," said Bestreich. This exposure set the path that he would call his career.
Throughout his career, he has won numerous awards and his sales have been featured in multiple publications such as The NY Times, The Real Deal and The Mann Report.