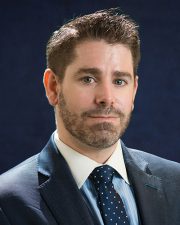 As many Brooklyn neighborhoods continue to experience rapid residential development, the borough is no longer a second thought for major retailers, as national brands have come to view a Brooklyn location as a strategic move for corporate growth. These chains' rapid entrance into the Brooklyn market is particularly noteworthy when contrasted with trends we see in other markets, where retailers are reducing their footprints and closing stores.
In terms of specific neighborhoods, Downtown Brooklyn has been a driver of Brooklyn's growth. The residential renaissance is already underway, with 5,000 units slated to deliver by 2022. During the first quarter of 2017, retail space on the Fulton St. corridor rose to approximately $325 per s/f, an 8% increase over last year's $300. Fulton St. has now emerged as the borough's most expensive retail corridor.
Greenpoint is one of the other areas where the trend of residential driving retail is pronounced. This neighborhood is expecting 10,000 new apartments to come online by 2019, and retailers have taken notice. The Franklin St. thoroughfare has seen a dramatic increase in ground-floor retail rents over the past year, with asking rents in the first quarter of 2017 increasing 42% over 2016.
One area notable for rent declines is Williamsburg, where the Bedford Avenue retail corridor saw ground-floor retail rents fall 18% to $295 per s/f—likely a result of an increase in Williamsburg's retail supply and the impending L train shutdown.
Williamsburg's slowdown notwithstanding, Brooklyn residential development has fashioned the borough into a desired outpost for many leading national brands, from GAP and Banana Republic in Downtown Brooklyn to Apple and Whole Foods in Williamsburg. With a still-robust residential pipeline, the borough's residential and retail markets are both likely to continue to rise.
To download Brooklyn: Residential Construction Boosts Retail, visit: http://gficap.com/final-2q-marketing-report
Justin Fitzsimmons is a research analyst at GFI Realty Services, New York, N.Y.