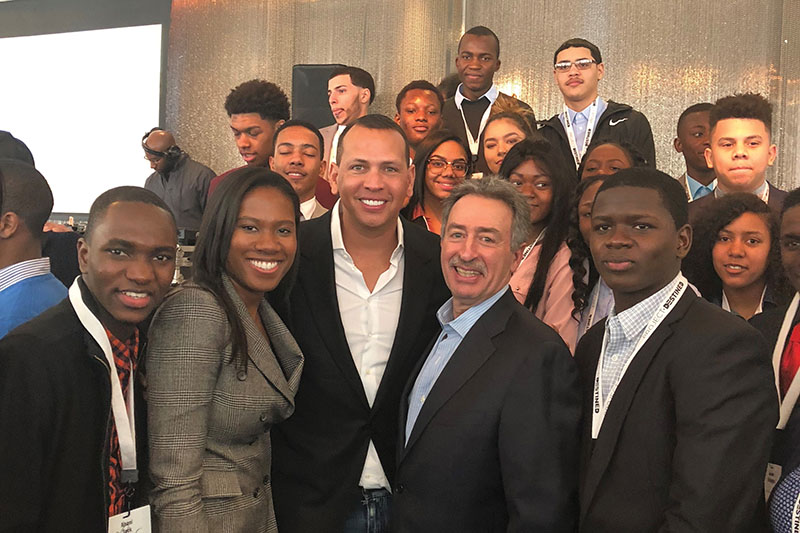 Bronx, NY Fried Frank's real estate department partnered with Project Destined, a real estate education program, to support the launch of its Bronx program held on March 2-4. Project Destined is a non-profit, created by entrepreneurs Cedric Bobo and Fred Greene, whose goal is to transform minority youth into stakeholders in the communities in which they live, work, and play. The multiday program teaches students financial literacy and leadership development through mentorship from experts in the real estate investment field, including bankers, brokers, architects, and attorneys from Fried Frank.
Following the program, students make real bids on properties, which, if they are accepted, are purchased by Project Destined and run, in part, by the students.
"This is an incredible opportunity for our community. The youth who will benefit from this tremendous chance to learn, lead, and network will become the future of New York real estate," said Jonathan Mechanic, real estate partner and chairman of the firm's real estate department. "As the current stakeholders, is it our duty to give back to those who will follow in our footsteps."
"We're so thrilled to have partnered with Fried Frank on the launch of our Bronx program," said Cedric Bobo, co-founder of Project Destined. "Fried Frank is an integral part of the NYC community. Their partnership with Project Destined is a testament to their commitment to giving back and investing in urban youth."
Project Destined is non-profit that administers a real-estate-based applied youth education program designed to promote financial literacy, leadership development, and access to mentorship opportunities yielding increased competitiveness of urban youth. Across multiple modules, Project Destined scholars gain exposure to all aspects of the real estate investment life cycle while gaining exposure to real industry professionals, analyzing real opportunities, and helping to invest real capital into real estate within their own communities.
With nearly one hundred lawyers globally, Fried Frank's real estate and corporate real estate practices are at the top of their field. The team is experienced in the legal and commercial fundamentals of both real estate and corporate law, allowing the Firm to offer clients tailored expertise in executing complex, structured real estate transactions.