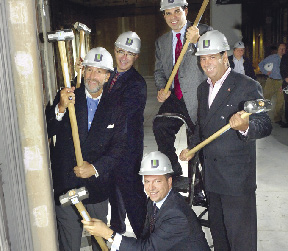 Shown (from left) Standing are: David Levinson, chairman and CEO, L&L Holding Co., David Must, AIA, Studios Architecture, David Berkey L&L Holding Co. and John Travers, Structuretone. Kneeling are: Howard Fiddle, vice chairman CBRE.

Thanks for Reading!
You've read 3 of your 3 guest articles
Register and get instant unlimited access to all of our articles online.

Sign up is quick, easy, & FREE.
Subscription Options