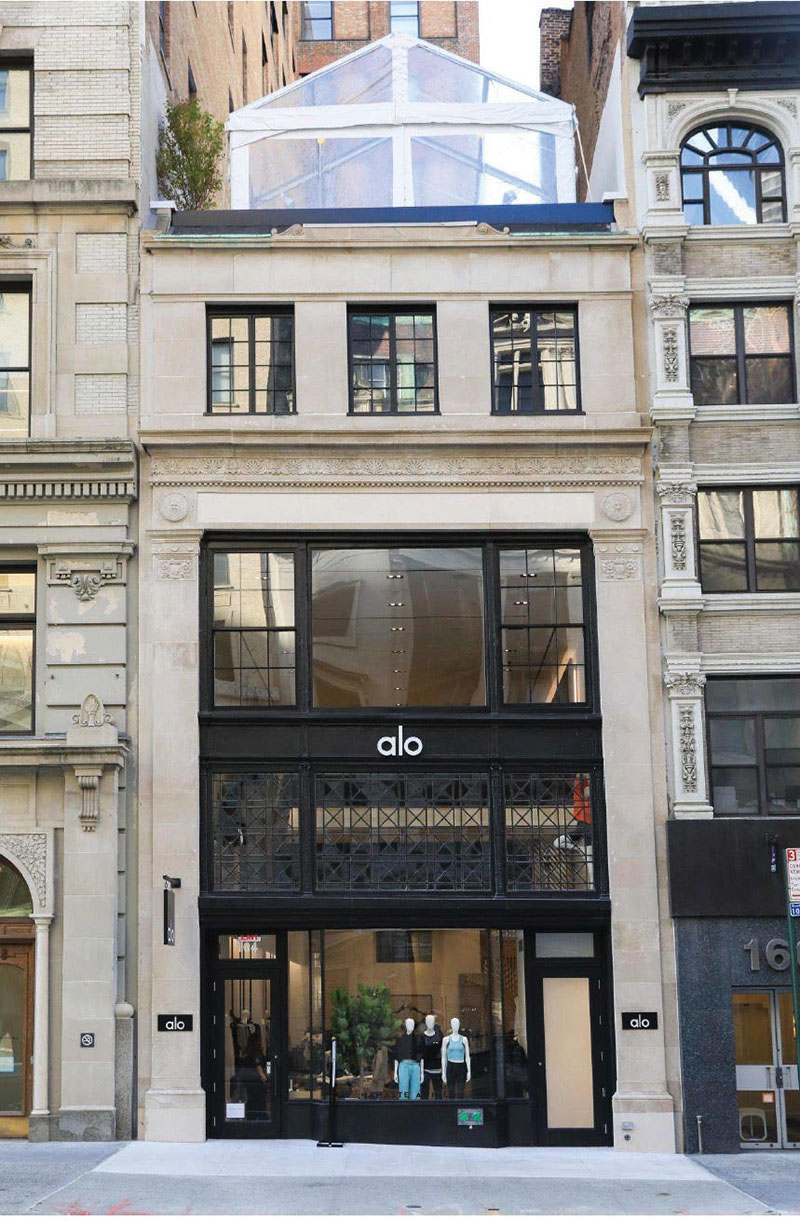 Manhattan, NY Thor Equities Group, a global leader in urban real estate development, leasing and management, has announced the sale of 164 Fifth Ave., a building in the Flatiron District retail corridor between 21st and 22nd Sts., for $40 million.
Currently fully leased to Alo Yoga for 15 years with the lease term expiring in 2034, 164 Fifth Ave. offers six levels of retail space. The building is suitable for multiple tenant scenarios, with 3,500 s/f on the ground floor, 3,500 s/f on the lower level, 1,600 s/f of mezzanine space, 3,100 s/f on the second and third floors and 2,800 s/f on the fourth floor. This is Alo Yoga's third store in New York and the lifestyle brand recently revealed the arrival of Sutra, a new restaurant also at 164 Fifth Ave., with chef Matthew Kenney, a pioneer in plant-based cuisine with more than 40 restaurants on five continents.
According to Joe Sitt, chairman of Thor Equities, "164 Fifth Ave. has been the long-time home to world-renowned retail brands that benefit from premier Fifth Ave. visibility. We are pleased to announce this successful sale of one of our well-known Fifth Ave. landmark assets."
164 Fifth Ave. offers retailers visibility on a prime Fifth Ave. block, amid some of the most prestigious and sought-after global brands. The Flatiron Shopping District is among New York's most highly trafficked neighborhoods and Fifth Ave. is widely recognized as the top shopping street in the world.