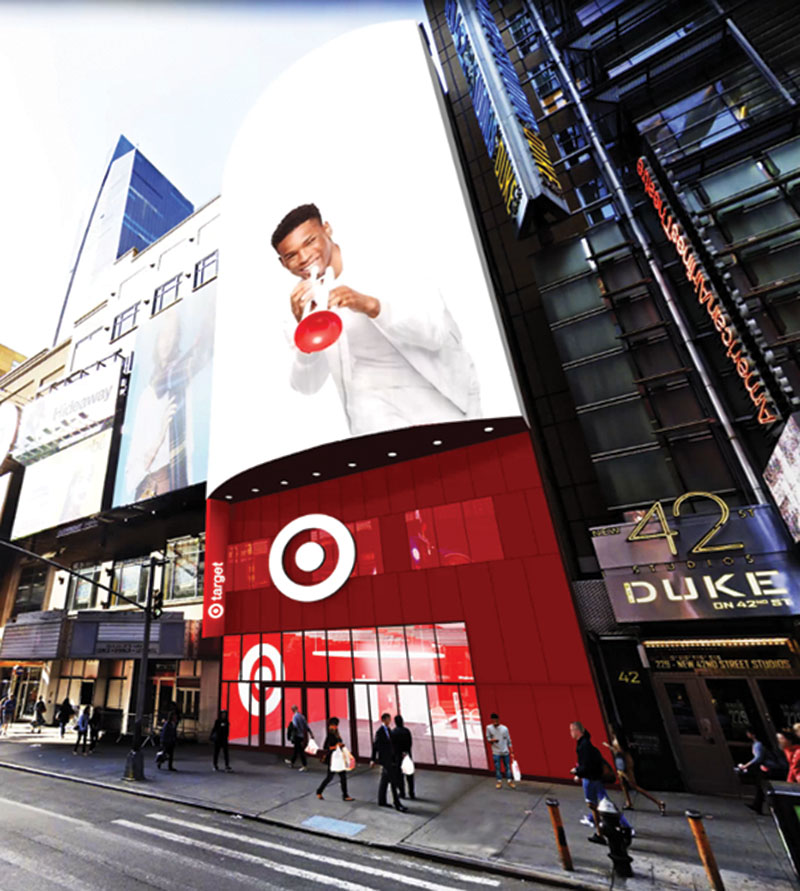 Manhattan, NY According to Target, the retailer plans to open a new small-format store located on 42nd St. between 7th and 8th Aves. in Times Sq. Projected to open by 2022, the Times Sq. store will be Target's 10th open or planned small-format store in the area – a priority growth market for the company.
Target has signed a lease with Tishman Real Estate Services for the 33,000 s/f store, which will offer locals and visitors a quick-trip shopping option.
Nationwide, Target is reaching new guests by opening small-format stores in urban areas, dense suburban neighborhoods and near college campuses. These stores offer an easy and convenient shopping experience in communities where a traditional-sized Target might not fit.