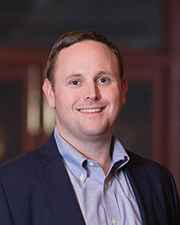 Manhattan, NY Capital One has provided a $175 million loan to a joint venture between a BlackRock Real Assets fund and L&L Holding Co. to refinance 600 Third Ave., a 575,000 s/f, 42-story, class A office building near New York's Grand Central Station, currently valued at $440 million. Jonathan Smith, vice president in Capital One's New York office, originated the transaction.
The facility is a three-year, interest-only, adjustable-rate term loan with two 12-month extension options.
"The caliber of the sponsorship, the quality of the underlying asset, and the low level of leverage the sponsors required translated into fierce competition for the refinancing," Smith said. "Our team worked hard to make sure the structure of the deal more than met the sponsors' needs."
BlackRock's ownership dates back to 2006 when it formed a JV with the operating partner, L&L Holding Co.. Both BlackRock and L&L Holding Company have extensive experience in the New York City real estate market.
Capital One Bank's Commercial Real Estate Group offers a comprehensive array of financing solutions for property owners and developers nationwide, including balance sheet and agency lending. Additional information can be found at capital.one/cre.