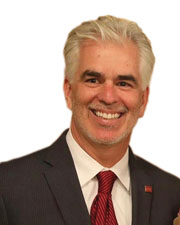 The NYSCAR will have their annual meeting held virtually on October 6th. The New York State Association of Realtors will also hold their Fall Business meetings virtually from September 14th – October 7th. NYSAR's Commercial Issues Working Group is scheduled to meet on Wednesday, September 23rd.
New Laws Will Make It Easier for New Yorkers to Vote and Be Counted in November
(portion of governor's news release)
S.8015-D/A.10833 Authorizes Voters to Request an Absentee Ballot Due to Risk of Illness, Including COVID
S.8783A/A.10807 Authorizes Voters to Request Absentee Ballots Starting Today
S.8799A/A.10808-A Allows Ballots to Be Postmarked On the Day of the Election, November 3
On August 20th, 2020, governor Andrew Cuomo signed into law sweeping election reforms that will make it easier for New Yorkers to vote and be counted in November. The three-part package includes new measures allowing absentee ballot applications to be submitted to the Board of Elections immediately, expanding the necessary protections to allow a voter to get an absentee ballot due to risk or fear of illness including COVID-19 and ensuring all absentee ballots postmarked on or before election day or received by the Board of Elections without a postmark on the day after the election will be counted. Ballots with a postmark demonstrating that they were mailed on or before election day will be counted if received by November 10.
"The federal administration has ordered an unprecedented attack on the U.S. Postal Service and with COVID-19 threatening our ability to have safe, in-person voting, these measures are critical to ensuring a successful and fair election at one of the most important moments in our nation's history," governor Cuomo said. "These actions will further break down barriers to democracy and will make it easier for all New Yorkers to exercise their right to vote this November."
Events
2020 BOMA-NYSCAR-CCIM Golf Tournament (Syracuse)
DATE: Monday, September 28, 2020
LOCATION: The Cavalry Club, Manlius, N.Y.
Contact Dana Crocker, president, Syracuse Area Chapter president, via email at [email protected].
2020 Upstate NY CCIM "Foundations Course" with Stanley Gniazdowski, CRE, CCIM.
DATE: October 20-21
LOCATION: The Cavalry Club, Manlius, N.Y.
This case study-driven course provides agents, brokers, students, and allied professionals with an understanding of the skills, resources, and business practices that pave the way for success in commercial real estate. Learn how to analyze leases and investment value, and develop a plan to kick-start your career. "Foundations for Success" is not just about how the commercial real estate business works, it is about working the business.
As part of the course you will also receive the CCIM Financial Calculator, designed to effectively and efficiently provide investment scenarios for you and your clients.
A Case Study Workshop will be held October 22. More details to follow.
Methods of Effective Marketing with Peter West, CCIM. (Hudson Valley)
DATE: October 26 and 27
The course will be held virtually on the morning. (6 hours CE pending)
James Walker, CCIM, is the 2020 president of NYSCAR, Albany, N.Y.