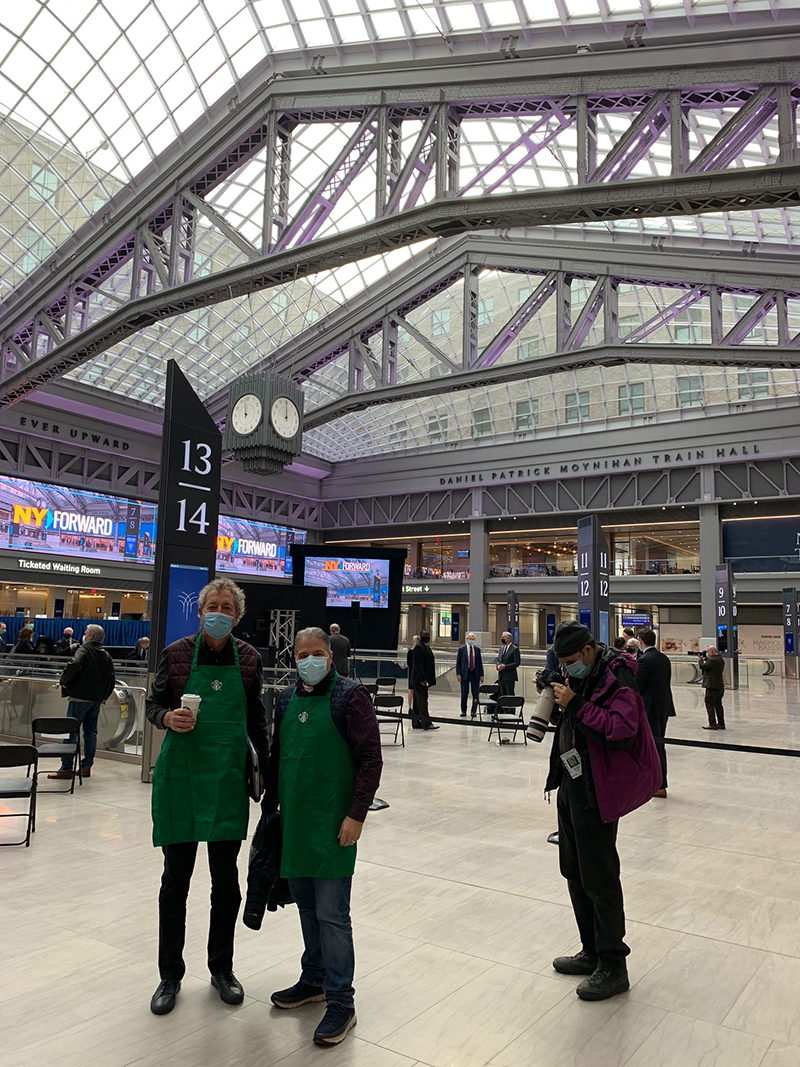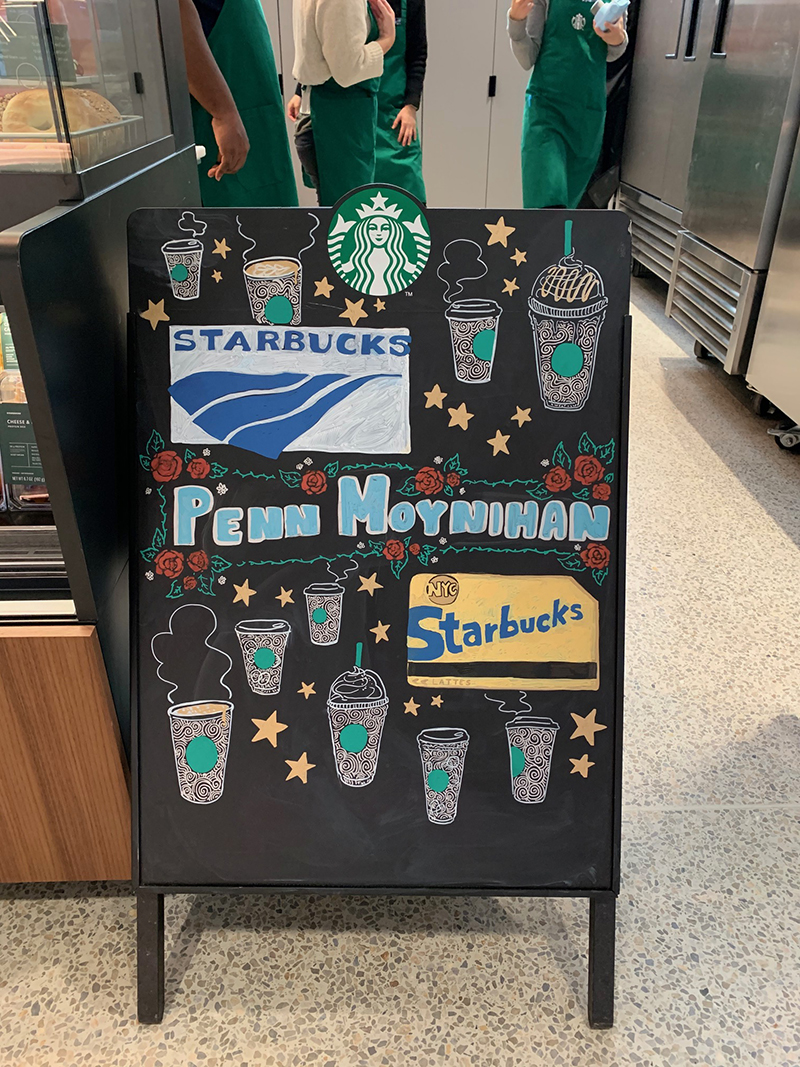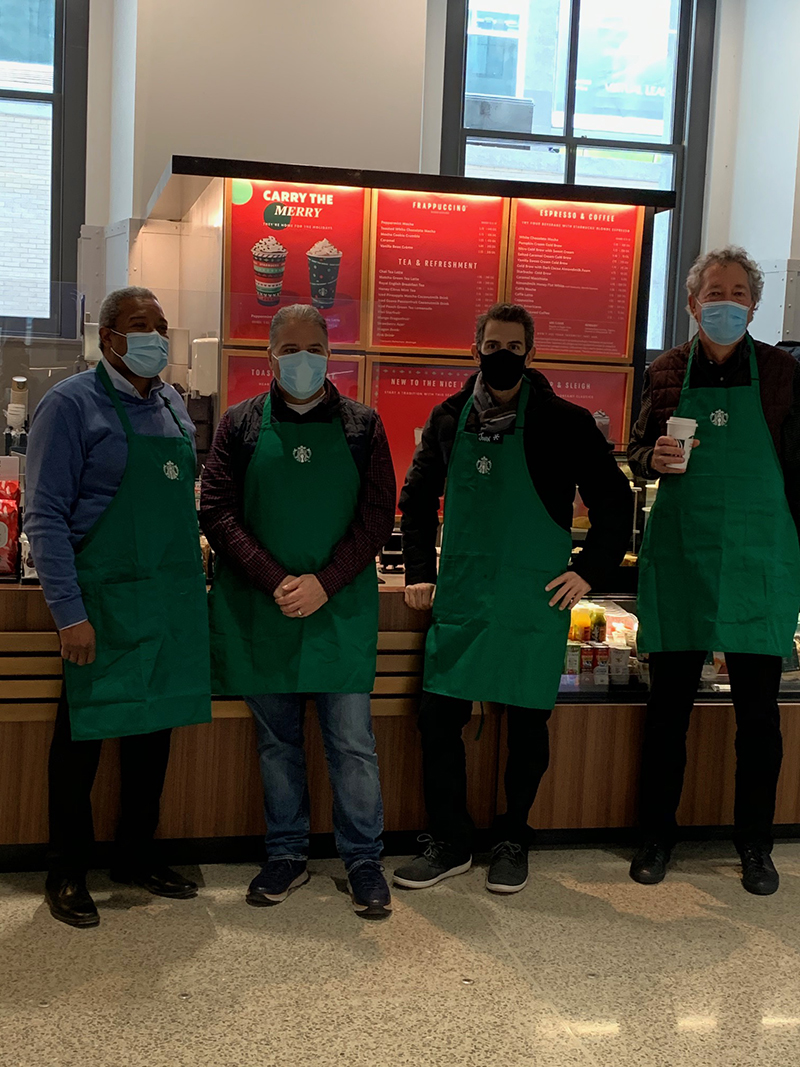 New York, NY On December 30, governor Andrew Cuomo cut the ribbon on the new Moynihan Train Hall, located on 8th Ave. across from Madison Square Garden and Penn Station in what was the James A. Farley Post Office Building.
Team Starbucks was there to celebrate a noteworthy accomplishment during one of the city's toughest years and to help christen their latest addition to NYC, a 1,200 s/f location.
According to David Firestein, managing partner of SCG Retail, "It's a stunning addition to the city and the location will certainly become a top performer for Starbucks once people return. This is one of the city's prime transportation hubs. Google, Facebook, Amazon and Apple have all recently taken office space nearby."
The new terminal has 92-ft.-high ceilings and abundant light, standing in contrast to what commuters were accustomed to at Penn Station. Moynihan Terminal serves as transportation hub for both the subway and Amtrak. On January 1, 2021, the terminal opened to the general public.
Firestein exclusively represents Starbucks NYC, introducing them to the city back in 1994.