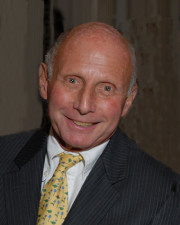 Williamsville, NY According to Saperston Real Estate, the former 46,000 s/f Tuxedo Junction warehouse located at 120 Earhart Dr. has been sold for $1.8 million.
Mark Yin, president of Techfrys Corp., a Canadian computer refurbishing company purchased the property.
Howard Saperston, Jr., SIOR of Saperston Real Estate negotiated the sale.
Tuxedo Junction is one of the largest renters of tuxedos and accessories in Western New York. Although their retail outlets are alive and well, a decision was made to outsource the warehouse operations to Erie, PA.