Pleasant Valley, NY Marcus & Millichap has completed the sale of the Hudson Valley Business Center, and office complex located at 199 West Rd., according to John Krueger, regional manager of the firm's Manhattan and Westchester offices. The asset sold for $5 million.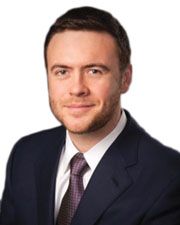 The seller, a private investor, was represented by Nathan Pealer of Marcus & Millichap's Manhattan office. Pealer also secured the buyer, another private investor.
The asset is a single-story structure with four suites totaling 38,900 s/f of rentable space.
Regarding future opportunities for the property, Pealer said, "Any potential vacancy in the coming decade would allow a new owner to seize on the opportunity to divide the larger bays into smaller ones. There is a demonstrated tenant demand and rental velocity for smaller, first-level flex spaces within the submarket, and the rental rates for those smaller suites are enticing."
Hudson Valley Business Center's tenants include Consigli Construction, Kirchoff Property Management, Gold Star Gymnastics, and the Anderson Center for Autism.
Having previously been an industrial space, recent investment in the structure of the property includes modern interior windows, intelligent lighting, new plumbing, electrical and other energy-efficient features while still retaining high-ceiling space suitable for light manufacturing, recreation, and showrooms.
"This investment is 100% leased and offers excellent stability and potential for the buyer—outstanding in-place cash flow, a realistic forecast for income appreciation, and a healthy physical outlook," said Pealer.