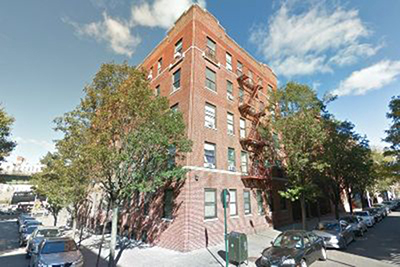 Bronx, NY NCV Capital Partners (NCV) in partnership with Mount Hope Housing Company, Lemor Development Group (LDG), the NYC Department of Housing Preservation and Development (HPD), and the Community Preservation Corp. (CPC) closed a $100 million transaction to preserve a 515-unit, 13-building portfolio in the Mount Hope section (Mount Hope Renaissance). National Standard Abstract concluded its banner year by providing the title insurance for the Mount Hope project. Founders Osei Rubie and Nadir Rubie said,"We are grateful for the opportunity to participate as the title insurance company for this project: our goal of closing more than half a billion dollars in transactions in one year has been achieved "
The Mount Hope Renaissance portfolio includes 515 affordable units spanning between East 175th St. and East Burnside Ave., and ranges from studios to five-bedroom apartments. The comprehensive rehabilitation plans, slated to commence in the first quarter of 2019 includes in-place reconstruction of kitchens, bathrooms, and energy-efficient upgrades.
Mount Hope Renaissance is financed by equity investments from NCV and LDG, CPC and its lending partner Amalgamated Bank, are providing a $30 million construction loan. CPC is also providing a SONY-MA-insured permanent loan through their funding partnership with NYC Retirement Systems. Additionally, the NYC HPD is providing a property tax exemption and low interest financing to help ensure the affordability of the portfolio.
The property remains subject to a 40-year regulatory agreement through HPD, ensuring all units will remain affordable to the current and future tenants for the next four decades. The buildings have been owned and managed by Mount Hope for many years but are in need of capital improvement and repositioning. Ninety-seven percent of the existing rents across the portfolio are affordable to New Yorkers earning 60% of Area Median Income or lower and will not be changed.