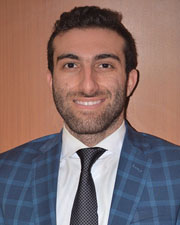 Queens, NY According to Highcap Group, the firm has completed the sale of 44-03 & 44-11 31st Ave., two contiguous eight-family buildings in Astoria neighborhood. The buildings total 13,430 s/f and span over 150 ft. of frontage on 31st Ave. with 16 units plus three parking garages.
Rodney Nassimian, investment sales associate, handled the transaction for Janina Schiller and family which traded hands for the first time since the 1960s. He represented the purchaser, Gandolfo Difiore, as well.
Nassimian said, "All units are large two-bedroom apartments, most tenants being given preferential rents. With the rental market in Astoria continuing to heat up, the units provide opportunity for the investor to renovate with high end finishes and increase the income of the assets."
The new owner has a long term vision for the assets and noted the difficulty in finding product of this type in the Astoria neighborhood. The properties were sold for $420 per existing s/f and a cap rate of 4.2% with room for growth.