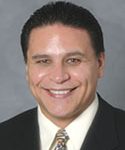 On April 18th, 2019, The Bronx Manhattan North Association of Realtors (BMNAR) hosted its 95th Annual Banquet at the fabulous Marina del Rey. This black-tie affair is a major networking event that attracts the Who's Who in the real estate industry. An impressive group of industry business leaders and elected officials were in attendance as dais' guests. The networking cocktail hour began at 5:30 p.m. followed by the program and formal dinner at 7:00 p.m.
Over 300 members and professionals from throughout the Greater New York area attended the popular formal networking and awards event. The evening kicked-off with a lovely rendition of our National Anthem by Bianca Aponte, who plays the female lead in the Youth Assemble of "In the Heights." To the surprise of our guests, the invocation was delivered by the former Bronx borough president and dias guest Adolfo Carrión Jr. Congressman Adriano Espaillat delivered the keynote address and his message was well received. He covered various topics of interest to Realtors such as state and local tax reform and flood insurance reform, to name a few. The congressman was also joined at the dais by: Assemblywoman Nathalia Fernandez; assemblyman Michael Blake; assemblyman Jose Rivera; councilman Andy King; councilman Fernando Cabrera; and the president and president-elect of the New York State Association of Realtors, Moses Seuram and Jennifer Stevenson, respectively.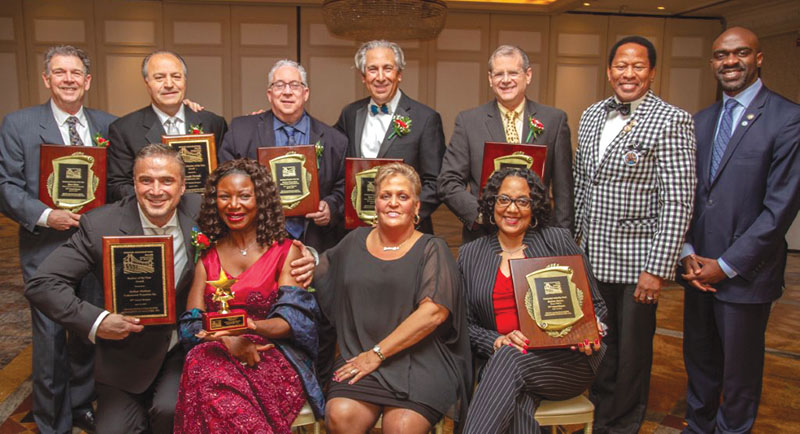 Presentations were made to the banquet honorees: Realtor of the Year, Arthur Meltser of Hudsoncrest Properties, Inc.; Realtor Associate of the Year, Barbara Ann Cesaro-Benson of Better Homes & Gardens Rand Realty; Heritage Award, Sandra Erickson, Ronald Erickson, and Danielle Erickson-Noak of Sandra Erickson Real Estate; Affiliate Member of the Year, Joseph Mawad of Tekniverse, Inc.; Institutional Member of the Year Eliot Cherson, Steve Hertz, and Michael Rosenthal of Hertz, Cherson & Rosenthal, P.C.; Distinguished Service Award, Gary Axelbank of thisistheBronX.info; and; Community Leadership Award, Sharlene Brown of Bronx YMCA." The banquet also honored members for their years of service to BMNAR. It was a great night!
Now for some news affecting the real estate industry. On April 12th, governor Andrew Cuomo signed a law that went into effect immediately called the "Lawful Source of Income Non-Discrimination Act of 2019." As a result, "lawful source of income" is now a protected class for the sale or lease of any real property in the entire state of New York.
According to New York Executive Law §292(36), "[Lawful source of income] shall include, but not be limited to, child support, alimony, foster care subsidies, income derived from social security, or any form of federal, state, or local public assistance or housing assistance including, but not limited to, section 8 vouchers, or any other form of housing assistance payment or credit whether or not such income or credit is paid or attributed directly to a landlord, and any other forms of lawful income."
BMNAR encourages all of our members and friends to help us help others by contacting their elected officials to encourage them to support legislation that would bring greater transparency to the process of buying and selling cooperative apartments by setting up a mandatory timeline for cooperative boards to review, accept and/or reject a prospective purchaser's application. Support is also needed for our NY First Home Proposal. The proposal establishes a new tax-free savings account modeled after the state's 529 College Savings Program to help first-time home buyers in New York overcome high down-payment requirements and closing costs to achieve their dreams of homeownership. Lastly, BMNAR strongly opposes councilman Keith Powers proposed Intro No. 1423. The proposed legislation intends to limit the fee a real estate licensee may earn in a real estate transaction to one month's rent.
A few dates to keep in mind. On June 10th, 2019, BMNAR is hosting its Annual Night with the Yankees. The Yankees will play against the New York Mets. If you are a golfer or tennis player, then plan to spend June 24th with us at the Fenway Golf Club. For more information, tickets and sponsorship opportunities, contact me at [email protected] or Janine Mosher at [email protected]g.
Have a great May and remember, "There's no place like home."
Eliezer Rodriguez, Esq. is the chief executive officer of The Bronx-Manhattan North Association of Realtors, Bronx, N.Y.