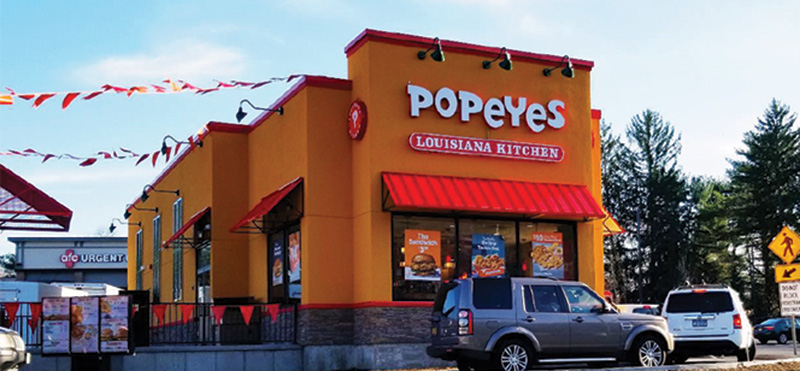 Yorktown Heights, NY According to Royal Properties, Inc., Scott Meshil has brokered three leases for Popeyes Louisiana Chicken.
Popeyes Louisiana Chicken signed a long-term lease for a 2,200 s/f freestanding building with a drive-thru at Staples Plaza, 3399 Crompond Rd. (Rte. 202). Staples Plaza is a 110,000 s/f open air community shopping center. Popeyes will join BJ's, Staples, Party City, Level Fitness, Pet Supplies Plus and more.
In Carmel, Popeyes signed a long-term lease for a 2,930 s/f freestanding building with a drive-thru at Carmel ShopRite Plaza, 186 Rte. 52 (Gleneida Ave.). Carmel ShopRite Plaza is a 129,000 s/f shopping center with a mix of national and local tenants. Popeyes will join ShopRite Supermarket, Cinema 8, Rite Aid, Health Quest and more.
In Wappingers Falls, Popeyes signed a long-term lease for a 2,880 s/f freestanding building with a drive-thru at Wappinger Plaza, 1490 Rte. 9. Wappinger Plaza is a shopping center with signaled access. Popeyes will join Hannaford, Goodwill, Trustco Bank and more. Royal Properties exclusively represents Wappingers Plaza in leasing their available space.
"We are excited to have located three prime sites for Popeyes in the lower Hudson Valley. We continue to search for high traffic locations throughout New York," said Meshil.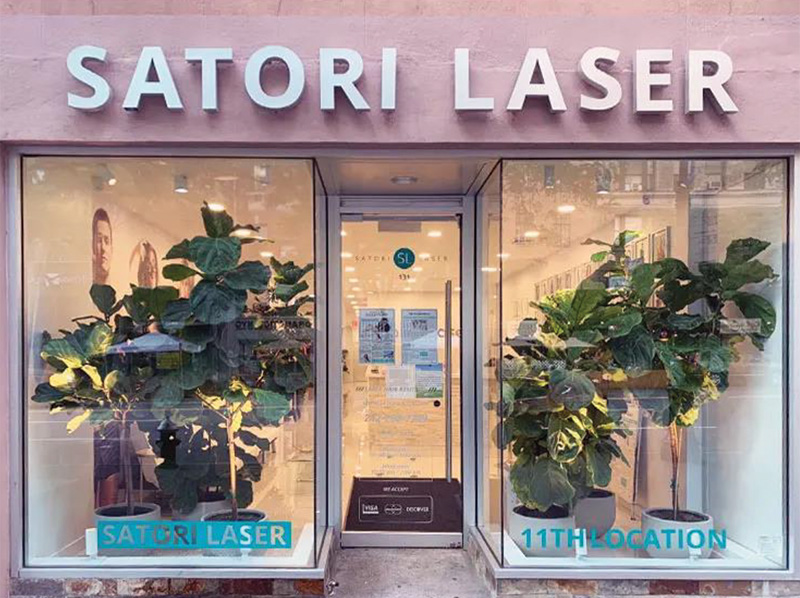 Additionally, Satori Laser Center of White Plains signed a 10-year lease for 1,565 s/f at 37 Mamaroneck Ave. in White Plains. Satori Laser is one of the largest chain laser centers in the NYC metro area. Satori is scheduled to open this first Westchester County location in the fall. 37 Mamaroneck Ave. is located downtown with neighboring retailers including Nordstrom Rack, Haiku, ShopRite, Morton's Steakhouse, Target, and many other local and national retailers.
"We are excited to bring another tenant to Mamaroneck Ave. joining Pure Barre, Avenue Salon & Suites and many others brought to the avenue by Royal Properties," said Craig Benson of Royal Properties who represented Satori Laser.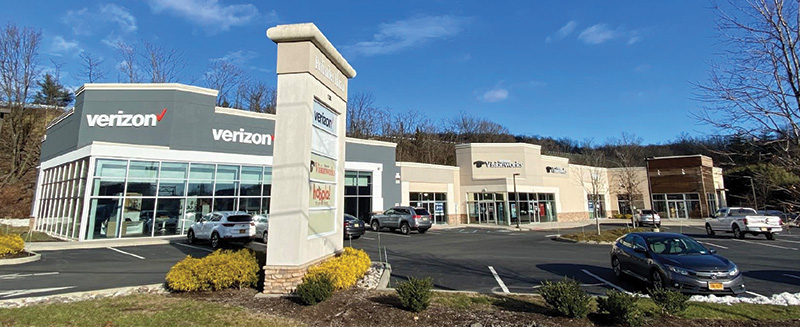 Royal Properties also brokered a long-term lease for State Farm Insurance, totaling 1,671 s/f at Palisades Plaza, 126-130 N. Rte. 303, West Nyack. Palisades Plaza is a 13,848 s/f shopping center across from the Palisades Center Mall with visibility from Rte. 303. State Farm will join Verizon, and Visionworks along with neighboring retailers including Target, Macy's, BJ's, Home Depot, Bed Bath & Beyond, Barnes & Noble, Best Buy, Burlington, Dunkin', Zara and many more.
"We are pleased to welcome State Farm to Palisades Plaza. They will be a great addition to the center and State Farm looks forward to serving the community," said Jeanine Kemm of Royal Properties, who along with David Landes, principal, exclusively represents the landlord. Newmark represented the retailer.