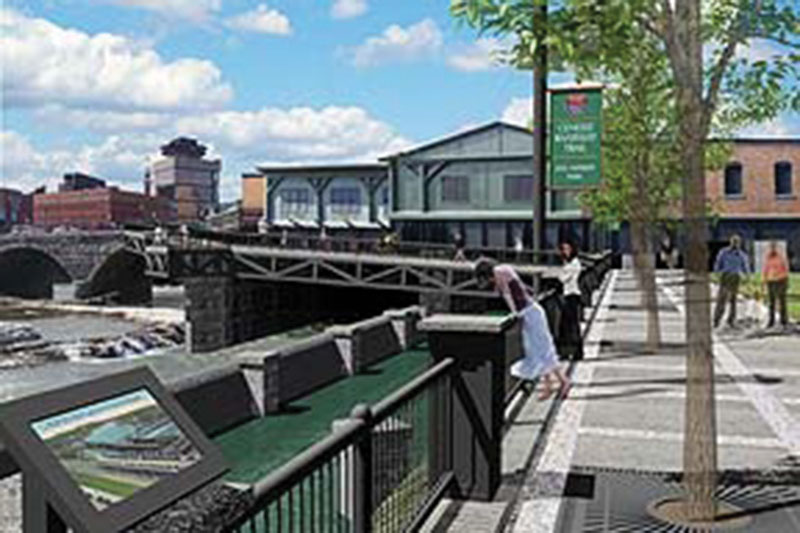 Rochester, NY Mayor Lovely Warren was joined by state officials to celebrate the official opening of the Promenade at Erie Harbor and to unveil details for the 2019 ROC the Riverway Weekend, which will be held October 4-6.
"This new 20-ft. wide, 200-ft. long walkway gives unprecedented access to this part of the Genesee River and provides stunning, up-close views of the Court St. Dam and Downtown," said mayor Warren. "Thanks to the generosity of gov. Andrew Cuomo adn the NYS Department of State, the ROC the Riverway initiative is well underway, and by reengaging the river, we continue our efforts to create more jobs, safer and more vibrant neighborhoods adn better educational opportunites."
The NY Dept. of State contributed $1.44 million to the project and the governor has committed $50 million toward the overall ROC the Riverway initiative, 28 projects that will transform the city's waterfront.
The Promenade, located off Court St., is constructed along the east side of the Johnson-Seymour Mill Race.
Together with the planned Rundel Library North Terrace and the Aqueduct Re-Imagined projects, it will help form a seamless connection along the western bank of the Genesee River.