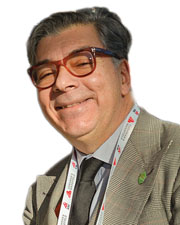 Despite the inevitable economic cycles that have recently impacted some London neighborhoods, the overall retail picture appears strong. Thirty international retailers made their Central London débuts last year. This trend continues in 2019, with a further 20 retailers committing to open their first London locations year-to-date. Aspirational brands account for many of these openings, with smaller, emerging retailers (mostly from the continent, but some coming from Asia/Pacific countries) seeking fringe locations, expanding the attraction of streets in SoHo and around Bond St. A few major retail locations, including Oxford St., show considerable vacancy at the moment, but we see this as a temporary condition: not indicative of any negative trend.
Bond St. continues to run ahead of the market, with record rents recently achieved. New openings from Richard Mille and Herno underline the location's dominance as an international hub for luxury brands. The current flight to quality also has sustained Marylebone High St. and Spitalfields, including Brushfield Street and the Fruit & Wool Exchange redevelopment, which has recently seen deals involving Uniqlo, Cos, and Anthropologie. Areas east of the city offer better value and allow incoming retailers to differentiate themselves.
London has benefitted significantly from locations across the capital improving and competing to maintain their position in the city's hierarchy. The landed estates, including The Cadogan, have revitalized the King's Road, with a pavilion building recently leased to Caravan for their fifth restaurant. The Grosvenor Estate has repositioned the listed St. Mark's Chapel in Mayfair with a lease to an upscale food market, Mercato Metropolitano.
We have seen improvements in transport infrastructure and governmental encouragement of alternative transport: large swathes of the capital's pedestrian areas now expanded; on-street parking reduced; other pedestrian- and cycle-friendly initiatives; and charging policies to reduce car usage and pollution.
The redevelopment of St. Pancras has stimulated other major stations, including London Bridge, which has integrated stunning architecture, heritage buildings, and enormous commuter-led footfalls to create a destination in its own right. At Waterloo, the redevelopment of the former International Terminal will see London's first Time Out Market.
Lunson Mitchenall are advising on a number of projects, including Southbank Place: A premium office and residential location on the Shell Headquarters site where the creation of high-quality public realm will see an array of retail and restaurants including Grind, Island Poke and Boom Cycle.
They're also advising on the adjacent Southbank Centre, a key London arts complex where restaurants enjoy phenomenal sales. A major development at Euston Station is in planning, and King's Cross, the transformational new London quarter, will be home to Google's new London headquarters.
Overall, London's mixed-use and residential development is booming expansion continues. Battersea Power Station and areas east of Tower Bridge have seen considerable redevelopment, and Wood Wharf—a 23-acre site in the Blackwall neighborhood—will create a new environment based on a street-focused waterside neighborhood. Mixed-use facilities there include a 40,000 s/f Third Space Gym, Noco Hotel, and a 60,000 s/f private members' club from the Arts Club Stable to be known as The Quay Club.
Lunson Mitchenall are deeply involved in the development of Canary Wharf, a busy commercial estate adjacent to Wood Wharf. Canary Wharf has recently become greater London's second major financial center, along with the city of London.
Londoners are always striving for new experiences. This has led to a shift away from middle-market, membership-based operations, and a growth of both the budget and high-end markets. Operations like Barry's Bootcamp, BXR by Anthony Joshua, One Rebel, Sole Cycle, Cobox, and Orange Theory have expanded. Competitive concepts including Flight Club are also thriving. The growth of private members' clubs continues, with SoHo House opening at TV Centre. Meanwhile, The Ned (in the city of London) has challenged the old status quo in a vast, lavish and hugely popular venue.
The wellness and health theme has guided the next generation of casual dining offers, where customers are keen to understand the provenance and integrity of their food. Restaurants like Farmer J and Cojean have entered the market, and established brands such as Pret continue to dominate. Pret recently acquired Eat, which they will convert to the Veggie Pret format. Although poorly differentiated and under-invested middle market chains have rapidly lost customers to more innovative and better value operations, growth continues at the high end. Richard Caring continues to identify and establish higher-positioned opportunities following the multi-million-pound refurbishment of Annabel's Nightclub, with the selective roll out of Harry's Bar and the Ivy Brasserie format now scaled through London and beyond.
London's determination and diversity are clearly driving forces behind its continued success. Despite various economic challenges and structural changes affecting the commercial real estate industry, it looks like London will continue to outperform other European metropolitan areas and maintain its position as a global city.
Joseph Aquino is the president of Joseph Aquino Commercial Real Estate Services (JAACRES), New York, N.Y.