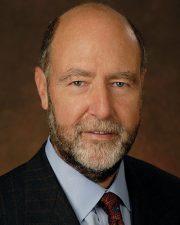 New York, NY Lee & Associates NYC LLC (Lee NYC) has completed a long-anticipated effort to rebrand its commercial property management and project management businesses. The respective businesses, formerly known as Sierra Real Estate and Sierra Development Associates, will now be known as Lee & Associates Management and Lee & Associates Development. The rebranding serves to more clearly align the company's successful management businesses with its commercial brokerage identity­–Lee & Associates NYC.
Since 1953, Sierra Real Estate has been a steady presence in New York City real estate, providing commercial and residential property management services while maintaining the highest standards of professionalism, responsiveness and efficiency. Currently, and as rebranded, Lee & Associates Management manages approximately 700,000 square feet of commercial office space, 400 market-rate and rent-regulated apartments and approximately 100 retail stores in New York City.
"Bringing the property and project management service lines under the Lee & Associates NYC umbrella will allow us to continue providing a full complement of commercial real estate services to our entrepreneurial and institutional clientele, from property management to first-rate commercial brokerage services, under one highly visible and recognizable brand," said Joel Herskowitz, COO of Lee NYC.
Lee NYC services all five boroughs of New York City as well as Long Island and Westchester. In addition to being commercial office, retail and industrial leasing experts, its brokerage division recently added a strong investment sales team and plans to roll out a capital markets group in the coming months. The full-service commercial real estate company also supports its business lines with experienced in-house research, financial analysis, legal, accounting and marketing teams.
Lee NYC currently maintains an office in midtown Manhattan, servicing largely the Manhattan, Brooklyn and Westchester markets. A second office in Nassau County services both Queens and Long Island. After undergoing a significant expansion over the past 12 months both in business and personnel, Lee & Associates NYC is proud to announce its relocation to 26,000 square feet of new office space at 845 Third Avenue, effective April 1, 2019.