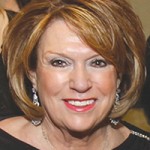 Bronx, NY  KZA Realty Group Inc. has completed three commercial real estate transactions in which owner Kathy Zamechansky, Gina Watson and Alfons Shkoza represented the owners and sellers. 
"The high demand for a diverse mix of office and retail space in the Bronx is evident in these deals, with a new holistic center, corporate office and a laundromat leasing properties that are a combined total of over 2,000 s/f," Zamechansky said.   
Zamechansky represented the buyer, Post Graduate Center for Mental Health, in the $3.4 million purchase of a 17,002 s/f lot with 79,000 s/f of buildable space at 972 Washington Ave. with air rights from 962 Washington Ave. Ross Schneiderman of Friedland Realty Advisors represented the owner, Tammuz LLC.
Zamechansky and Dan McVeigh of KZA represented the buyer, 857-59 Hotel LLC, in the $1.975 million purchase of a 32,000 s/f lot that can be built on 857-859 Concourse Village West. Zamechansky and McVeigh also represented the owners, Howard Jaffe of 857 Concourse Village and Nydia Valentin of 859 Concourse Village, in the sale of the property, where a hotel will be built.
Watson represented the owner, LAL Property Management Corp., and the lessee, Conway Marine, in the $34,720 short-term lease of 868 s/f office space at 3174 Riverdale Ave. (Office Space 3). The space will serve as the project management office for Conway Marine, the contractors for the Department of Transportation who will be working on the 207th St. Bridge at the end of Fordham Rd.
Watson represented the owner, LAL Property Management Corp., and the lessee, Bereshit Lifestyle Center, in the $34,720 lease of 706 s/f of office space at 3174 Riverdale Ave. (office space 1). The holistic medical center will provide wellness oriented and nutrition consultations focusing on healing.
Watson represented the owner, 51 Bruckner LLC, in the $206,600, five-year lease of 900 s/f of ground floor retail space at 51 Bruckner Blvd. Shkoza of KZA represented the lessee, GEJ Premiere, LLC – a laundromat group.

Thanks for Reading!
You've read 1 of your 3 guest articles
Register and get instant unlimited access to all of our articles online.

Sign up is quick, easy, & FREE.
Subscription Options
Tags: