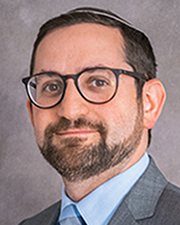 Inwood, NY CBRE has completed the $6.2 million sale of an industrial property located at 500 Bayview Ave. The 40,000 s/f building was purchased by Northbridge Partners.
The CBRE investment properties team of Elli Klapper, Jay Gelbtuch and Charles Berger, along with Ralph Guiffre of brokerage services, represented the seller, Signal Transformer. In conjunction with the sale of the property, CBRE also secured a lease for Signal Transformer at a smaller asset on L.I. that better suited its operational and business needs.
"Due to operational changes within the organization, Signal Transformer no longer needed its large industrial building located at 500 Bayview Ave.," said CBRE's Gelbtuch. "We were tasked with not only finding the ideal buyer for the asset and maximizing its value, but we also needed to locate a new home on Long Island for Signal Transformer that better met the company's needs. We were able to successfully relocate our client and simultaneously completed the sale of the asset, which the new owner plans to lease up."
Located in proximity to John F. Kennedy Airport, 500 Bayview Ave. has 40,000 s/f of prime industrial/flex office space, a 60-car parking lot and an 11,250 s/f parcel of undeveloped land that is a part of the property.
Having partnered successfully for over a decade on transactions in NYC's outer boroughs and NJ, the CBRE tri-state investment properties team specializes in mid-market transactions including industrial, multifamily, retail and office.