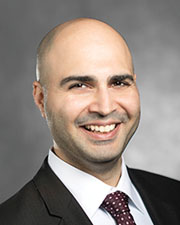 Queens, NY Alex Isak has launched Alex Isak Realty Services, an investment sales firm based in Forest Hills.
Prior to launching his own firm, Isak worked in the commercial real estate industry for 19 years as a director of sales for Falco & Isak Realty Services, Goldenwood Property Advisors and then with Eastern Consolidated alongside some of the most creative minds in the industry. Throughout his career Isak has personally sold over $100 million worth of investment property.
Alex Isak Realty Services will focus on exclusively representing owners of two-, three-, and four-unit residential properties citywide. "It's an underserved and active sector of the investment sales market that deserves expertise. I look forward to hiring sophisticated and professional agents to service each neighborhood citywide," said Isak.
The firm also has a commercial division that will service office, retail, mixed-use, multifamily, hotel, and industrial assets on an exclusive basis to represent sellers only.
"It's what I know best and where my heart is. I owe everything I am in this industry to my brother Rubin Isak, co-founder of development site advisors, who is my mentor and taught me the secrets to success which is to be self-disciplined, focus on your clients' goal and to always be transparent with clients and customers". "I am looking forward to a mutually rewarding and successful business relationship with owners and investors."