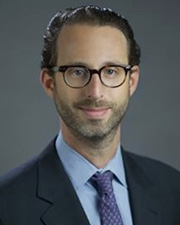 New York, NY IREON welcomes Jeffrey Bernard of Rampart Insurance Services to its roster as member representative to hold the exclusive insurance provider category.
Bernard was recommended be IREON member, Michael Nerenberg of Borah Goldstein, PC who said, "Jeff is a tireless advocate for his clients. He understands how to custom-tailor policies to his client's diverse needs."
Rampart Insurance Services is one of the tristate area's largest privately held independent, full-service insurance brokerages. By delivering the risk management products and value-added services, they help their clients secure the insurance programs that are right for their unique needs to minimize their exposure to financial loss. Founded in 1965, Rampart Insurance offers the best risk management products and value-added services to meet the ever-changing needs of high net worth individuals, families, and growing businesses.