Rochester, NY According to Sutton Real Estate Co., Bart Feinberg completed three sales totaling $3.425 million.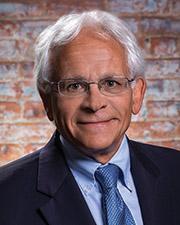 Feinberg represented the seller, DuPont, in the sale of 69 Seneca Ave., a 60,000 s/f industrial building. The building sold for $725,000 to Rock Environmental.

Feinberg and Binswanger represented the seller, Masterlock, in the sale of 900 Linden Ave., a 234,000 s/f industrial building on nine acres. The property sold for $2 million to Star Development Group who was represented by Patrick Wahl of CBRE Rochester.
Feinberg procured the sale of 2083-2107 Park St., a 1.5 acre development site in Syracuse, for $700,000 to the Wolak Group.