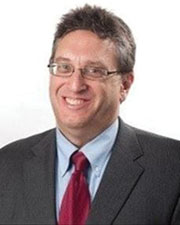 Rochester, NY According to HUNT Real Estate ERA, REAL Trends has named Larry Magguilli to two of its lists.
With 300 transactions in 2018, Magguilli ranked #18 nationally, and #1 in New York State. According to REAL Trends, this puts Magguilli in the top half of 1% of 1.4 million licensed Realtors in the country. In addition to the recognition from REAL Trends, earlier this year, Magguilli was named the #1 Sales Associate in ERA Real Estate for total units sold in 2018. The ERA Real Estate network includes 36,000 brokers and sales associates throughout the U.S. and 31 countries and territories.
"Larry is one of the hardest working professionals in the business. These are remarkable and well-deserved achievements," said Charlie Hunt, executive vice president and COO of HUNT Real Estate ERA.
"In my 35 years selling homes, the technology, methods and resources needed have evolved dramatically," said Magguilli. "HUNT Real Estate continues to be on the leading edge of these enhancements which allowed me to help over 300 homebuyers and sellers last year. I am fortunate to have a great team and the support of the entire HUNT organization."
REAL Trends has released two national reports ranking the top real estate agents across the country based on transactions and closed sales volume totals in 2018. REAL Trends' The Thousand report ranks the nation's most successful real estate agents, and their America's best real estate professionals list honors the most productive agents by state and metropolitan area.