Long Beach, NY EW Howell Construction Group, one of the New York region's leading builders, is serving as the general contractor for the Mount Sinai South Nassau's Long Beach Medical Arts Pavilion at 440 East Bay Dr., which recently broke ground. The $35 million, 15,400 s/f, one-story medical facility will restore medical care to the barrier island, providing services in primary care, geriatrics, obstetrics and gynecology, gastroenterology and GI procedures, orthopedics, urology, cardiology, lab work and diagnostic testing. Completion is expected in March 2022.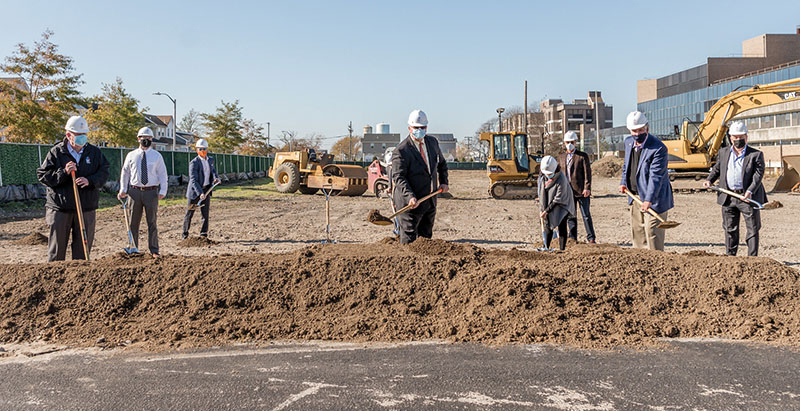 The new center will feature 15 private patient examination and consultation rooms; four minor procedure rooms; and nine post-care preparation, recovery, and diagnostic imaging areas. The building has been designed with a hospital-grade air filtration system and with space planning guidelines to reduce the spread of infection. Entryways and bathroom facilities will be touchless to reduce the possibility of infection spread. And it will feature fully furnished lounge areas and an exterior with manicured landscaping that complements the surrounding neighborhood. There will also be shared community space. Mount Sinai South Nassau is using FEMA funds to build the new center.
EW Howell is also the contractor for Mount Sinai South Nassau's central utility plant on the hospital's main campus in Oceanside.