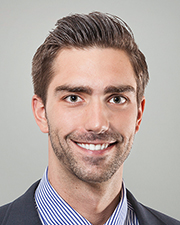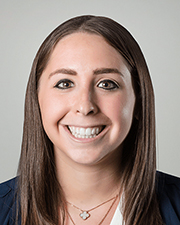 East Harlem has experienced a revival in recent years, with an ambitious rezoning plan paving the way for an uptick in development activity. Builders have been breaking ground at a swift pace, but the neighborhood is about to undergo yet another transformation with the opening of a truly unique property: The New York Proton Center, a major high-tech cancer therapy facility.
In the past 12 months, Northern Manhattan's overall development market saw 23 transactions, representing a 32% drop on a year-over-year basis. In contrast, sales of development sites in East Harlem held steady on an annual basis, with eight transactions recorded, the same as equally popular Central Harlem and far surpassing Hamilton Heights' two sales, according to Ariel Property Advisors' Investment Research Division.
East Harlem's development market has been bolstered by a massive rezoning, which started in late-2017 and allows the construction of buildings of up to 32-stories high in some areas. Developers have assuredly embraced the rezoning as there are 71 new development projects totaling 7.6 million s/f currently under construction in East Harlem, according to data collected by Recity. Meanwhile, "Economic Opportunity Zones" should buoy demand in the coming years since three zones are in East Harlem.
The New York Proton Center, which houses machines that weigh 220 tons, is the latest catalyst for development in East Harlem. The massive $300 million, 140,000 s/f, three-story facility on East 126th St. has been years in the making and is set to open in June. The center, which provides specialized radiation treatment for various forms of cancer, will be the first-of-its-kind in New York State, and only the 25th in the U.S. Similar facilities are currently under construction across the country.
With 1,400 patients estimated to be treated annually, along with an influx of doctors, nurses and administrators, the Proton Center has the potential to bring more community facility offices, as well as retail to the area. Major national retailers, such as Banana Republic and TJ Maxx have been in the region for a while, and many others have started to follow their lead. On West 125th St. alone, a Whole Foods, Victoria's Secret, Bath & Body Works, Chipotle and Shake Shack have opened in the past 12 months.
Proton therapy is not a one-time procedure as it requires repeat treatment and a commitment over time. Therefore, many of the patients being treated at the facility might opt for a short commute and lease an apartment at one of the nearby residential buildings that are presently being developed. More specifically, there are three prominent development projects currently underway in the immediate vicinity of the Proton Center.
First, New York City Development Corp. has commenced creating a 19-story, 421,000 s/f property at 201 East 125th St.. The sizeable building, being developed by Monadnock and Richman Capital, will house 400 apartments. Second, Gotham East 126th is close to completing the residential extension of a successful project on 149 East 125th St. The 11-story mixed-use building will have 191,000 s/f designated for residential use and another 39,000 s/f for retail tenants. Lastly, construction is near completion at 2306 3rd Ave., where the East Harlem Salvation Army is building a 154,000 s/f mixed-use senior housing and religious/community center. These three buildings combined will bring 805,000 s/f of new residential and commercial space.
A similar domino effect should occur in the future when large swaths of land in East Harlem break ground. In fact, numerous colossal building complexes have the potential to further transform the neighborhood as they increase population density and bring more retail in the area. For example, Sendero Verde, L + M Development and Jonathan Rose's enormous mixed-use project that will eventually house 660 housing units, started the second phase of construction by filing permits for the anchoring 37-floor wing. At 1800 Park Ave., The Durst Org. owns a 215-ft. wide and 202-ft. long irregular site that provides for roughly 360,000 buildable s/f of mixed-use space. Although the latest plans call for a 24-story, 670-unit mixed-use building, the land remains vacant.
Similarly, Extell Development controls almost an entire block at the site of a former Pathmark supermarket on East 125th St. and a past U.S. Post Office on East 124th St. This 400-ft. wide and 200-ft. long site, capable of boosting 475,000 buildable s/f, remains dormant at this point of time.
For small-to-middle tier developers, the time appears ripe because the price of land in East Harlem remains one of the cheapest in Northern Manhattan. In the past 12 months, East Harlem sites averaged $202 per buildable s/f, 27% lower than Central Harlem's average of $275.
A good example of an attractively priced property in East Harlem is 2031-2033 3rd Ave. The asking price on the rare mixed-use development site, which is being marketed by Ariel Property Advisors, is $8 million or about $182 per buildable s/f.
At the same time, East Harlem's rental market continues to be attractive for residents. According to StreetEasy, the neighborhood's median asking rent increased 5% from $38 to $40 per s/f last year, but it is still below the $56 per s/f in the not-so-distant Upper East Side.
Looking ahead, the slew of new construction underway in East Harlem is undeniably a testament to the area's growing appeal. While rezoning, Opportunity Zones, and proximity to core Manhattan are big boons for the region, the soon-to-be-opened exclusive Proton Center, and the supply of attractive, affordable land up for sale, should cement the neighborhood's reputation as one of the hottest development markets in New York City.
Marko Agbaba is a director – investment sales and Remi Mandell is an analyst – investment research at Ariel Property Advisors, New York, N.Y.