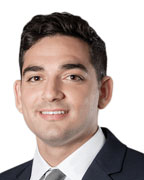 Crown Heights has undergone an amazing transformation in recent years, but is it about to become unrecognizable? Developers are breaking ground at a rapid pace and the upcoming construction of two towering buildings near Prospect Park should dramatically alter the neighborhood's landscape in a way that should provoke even more real estate investment in the area.
Brooklyn's overall development market fared well in 2018, with the borough recording 227 transactions totaling $2.38 billion in gross consideration. Compared to 2017, transaction and dollar volume rose 11% and 54%, respectively, according to Ariel Property Advisors' "Brooklyn 2018 Year-End Sales Report." To view, please visit http://arielpa.com/report/report-APA-Bronx-2018-Sales-Report.
Crown Heights, Bedford-Stuyvesant and Bushwick dominated development activity last year, with 54 transactions, or 24% of the borough's overall sales volume. Activity in Downtown Brooklyn/Park Slope and Williamsburg/Greenpoint ranked second and third, recording 49 and 42 sales, respectively.
Crown Heights, historically a posh neighborhood that catered to New York City's upper class, is one of Brooklyn's most aesthetic neighborhoods. Indeed, elegant turn-of-the-century brownstones and pre-war multifamily buildings adorn many of its tree-lined streets, a stark reminder of the area's early 20th Century upper-class background.
Straddling Washington Ave. on the west to Ralph Ave. on the east, Crown Heights has blossomed into one of NYC's most eclectic enclaves, the result of a constant influx of residents from other areas of Brooklyn. In recent years, a myriad of modern developments has altered the neighborhood's scenery, but one of the most dramatic changes has yet to take place: A sprawling megaproject at 960 Franklin Ave., which is near the Brooklyn Botanic Garden and east of Prospect Park.
Situated on a massive and overlooked site, developers Continuum Companies and Lincoln Equities aim to construct two 39-story buildings that will ultimately house 1,578 apartments, with 50% set aside for affordable housing units. Encircled by Franklin Ave., Montgomery St., Washington Ave., and Sullivan Pl., the 1.4 million s/f development project will be one of the largest in Brooklyn, and one of the most ambitious affordable housing endeavors N.Y.C. has ever seen.
The site has been occupied by importer/exporter Morris Golombeck, Inc. since 1955, and was the home to Consumers Park Brewery around 100 years ago. In order for this project to come to fruition, developers are proposing a rezoning of the immediate area. The requested R9D zoning with a C2-4 commercial overlay would allow for additional residential and commercial development and would result in a floor-area-ratio (FAR) of 9.7. Construction could commence as early as June 2020 and is expected to take five years to complete.
Opportunity Knocks
Much ado has been made about the federal government's Opportunity Zones lately, and with good reason. Brooklyn's development market is poised for a sizeable uptick in demand from private and institutional investors due to the program, which offers substantial tax benefits, such as the deferment of capital gains taxes in exchange for development. There are 125 of these zones situated in Brooklyn, the most of any sub-market. Of these zones, 11 are in Crown Heights, the third highest of any neighborhood in Brooklyn.
Affordable New York, a popular developer tax incentive, has also bolstered demand for land in Crown Heights. Developers are planning or currently embarking on large-scale projects that will add hundreds of units to the housing stock and entice new residents to Crown Heights. In fact, 60 new development projects are currently under construction consisting of 3,998 new multifamily units, according to data collected by Recity.
Meanwhile, land in Crown Heights remains comparatively attractive, with the price per buildable s/f averaging $209 in 2018, below Brooklyn's overall average of $261 per buildable s/f.
At the same time, new residents will likely continue to migrate to Crown Heights due to its numerous transportation options, with 2,3,4, and 5 trains all passing through the neighborhood, and relatively low rent. According to StreetEasy, the neighborhood has a median asking rent of $35 per s/f compared to $41 per s/f in equally popular Park Slope.
Looking ahead, the commercial real estate market in Crown Heights remains a bastion of opportunity. Despite ambitious development projects in the region, the area's well-known aesthetics will remain intact and its wealth of Opportunity Zones should entice investment. The neighborhood's variety of transportation options, proximity to significant landmarks and relative affordability will continue to lure inhabitants, indicating a strong real estate market for the foreseeable future.
Jonathan Berman is a director – investment sales, James Meehan is an associate director – investment sales and Drew Chartash is an analyst – investment research at Ariel Property Advisors, New York, N.Y.