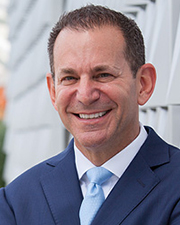 Back in August 2017, governor Cuomo announced that New York State would spend $10 million to help create a walkable downtown in Hicksville, as part of the state's Downtown Revitalization Initiative program. Hicksville is the perfect candidate for a revitalization anchored by transit-oriented development. Its Long Island Rail Road station, which serves nearly 15,000 commuters a day, is already undergoing a $121 million renovation.
The new downtown would focus on projects that would create open space, foster mixed-use development, and ease traffic congestion. The grant gives a big boost to a years long effort to redevelop the area surrounding the hamlet's Long Island Rail Road station. The plans are to redevelop the area into a vibrant neighborhood that could include retail stores, and other businesses at street level, and up to three floors of housing above.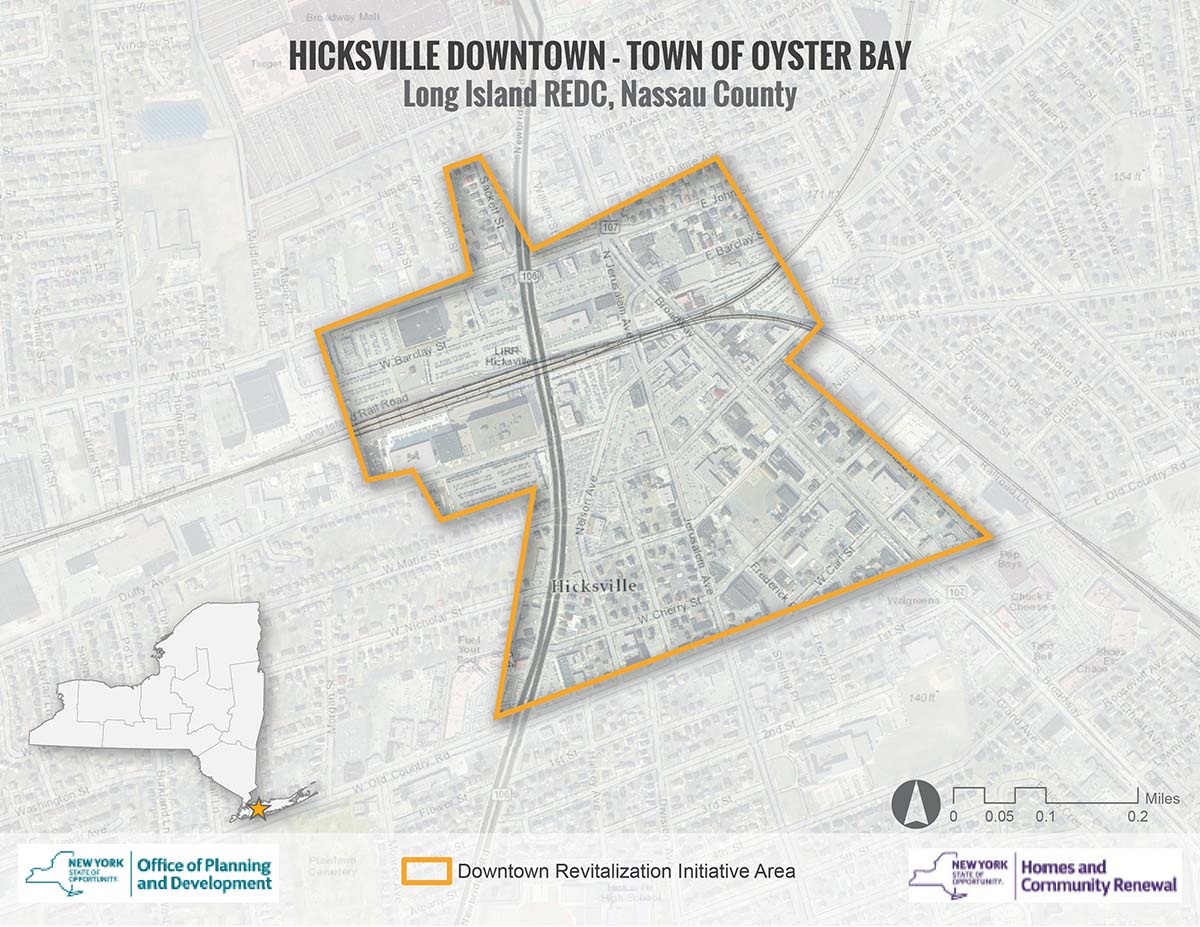 Twenty-three potential projects totaling more than $230 million in public and private funds, are vying for a piece of the $10 million state grant. Among the proposed, a centerpiece of mixed-use development with street level retail shops, topped with apartments, and parking garages behind them adding about 500,000 s/f of new development. In addition, a $40 million mixed-use development called 99 Hicksville Station Plaza, would have 200 apartments built above retail stores on Newbridge Rd., and the expansion of a Lutheran school and day care facility. The largest single project would be four parking garages totaling $106 million in funding from the town, MTA, and private sources.
Separately proposed is a mixed-use development that would bring 596 rental apartments, and about 200,000 s/f of retail and office space to the 26.4-acre Hicksville Sears store property, which is not part of the town's rezoning effort or the downtown revitalization area.
The most recent planning committee meeting was held on February 15th where we continued to follow downtown Hicksville's transformation plans.
Ron Koenigsberg is the president of American Investment Properties, Garden City, N.Y.