Bronx, NY Brick Capital Partners LLC has completed the following financial transactions through an affiliate entity: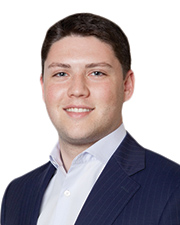 • $1.5 million first mortgage: Located in the Mott Haven neighborhood, the collateral is comprised of a four story walk-up apartment building with 28 apartments and two stores. The interest-only loan was closed within 10 days of application.
• $1.55 million blanket first mortgage: Provided to a private real estate group, the collateral is located in the Boerum Hill section of Brooklyn, and is comprised of a vacant three-story walk-up apartment building as well as partially occupied four-story walk-up apartment building. The loan proceeds are to be utilized for the renovation of the buildings.
Marc Hershberg of Friedman-Roth Realty Services LLC arranged the financing on behalf of the borrower.