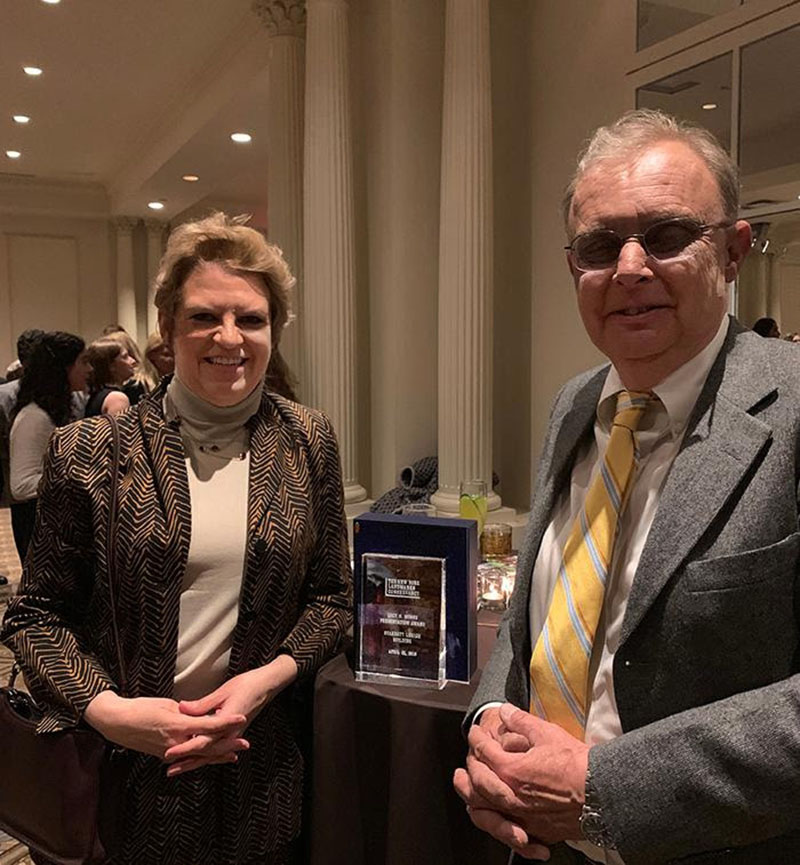 Manhattan, NY The Lucy G. Moses Preservation Awards gala was held at the Plaza Hotel. Known as "the Oscars of Preservation," this event attracted 670 attendees, occupying two rooms and filling The Plaza Ballroom.
According to the New York Landmarks Conservancy, "Our project awards ranged from rescued houses in Crown Heights and Greenpoint, to major buildings like the Hispanic Society, Ford Foundation and Knickerbocker Club. It was a wonderful celebration of the great range of New York's architecture."
RXR Realty's Starrett Lehigh Building received the award for its historic window replacement project, which was designed by Boddewyn Gaynor Architects (BGA). Michèle Boddewyn, AIA, president of BGA, and Michael Ankuda, AIA, senior product manager attended the event, along with members of the RXR team, including Marcelo Renzi, SVP design and construction. BGA has enjoyed a long relationship with the Starrett Lehigh Building's various owners, since 1999.
The project presented many challenges, including defining the project parameters, reviewing the NYC Landmarks Preservation Commission guidelines for replacement windows; evaluating manufacturers, materials and performance requirements for these historic windows; and surveying the existing conditions. A total of 5,000 window units were installed over a phased, two-year timeframe, with installation taking place during the evening hours to avoid disruption to the tenants.
Renzi said, "We're all proud of what the team has achieved at 601 West 26th St. It took us a long time to get here, but what a change it has made. I want to thank the BGA team for all their hard work and commitment. We could not have been successful without them."