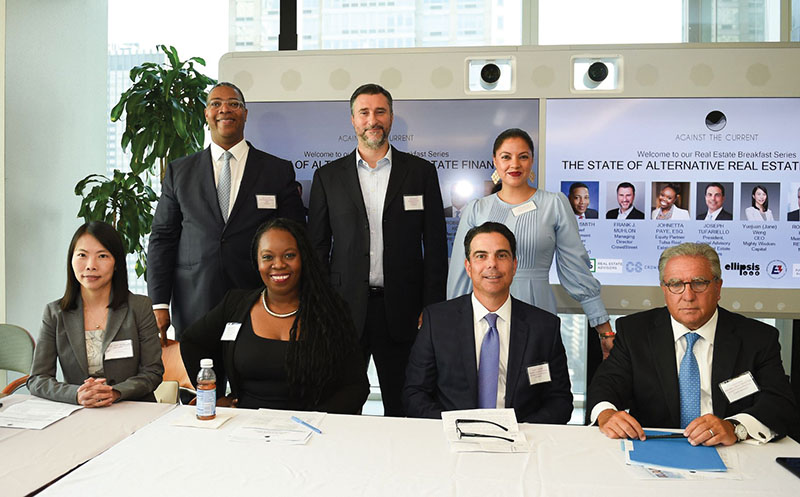 New York, NY Against The Current and Ellipsis, LLC CEO and founder, Karen Gamba, hosted a discussion focused on the State of Alternative Real Estate Financing drawing thought-leaders from across the industry to discuss innovative financing options in real estate.
The event was moderated by Blair Smith, chief investment officer at the Upper Manhattan Empowerment Zone and additional panelists included: Yuejuan (Jane) Weng, CEO of Mighty Wisdom Capital, Joseph Tufariello, president, Capital Advisory at B6 Real Estate Advisors, Johnetta Paye, Esq., Equity Partner at Tulsa Real Estate Fund and Frank Muhlon, managing director at CrowdStreet. Mintz member and chair of the Real Estate Finance Practice, Robert Koen, hosted the event and provided opening remarks.
The event was attended by senior executives across the real estate financing industry.