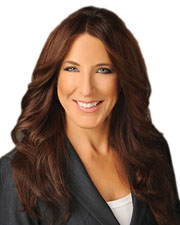 Name: Lisa Fasano
Company: DGNY Commercial
Title: Associate Real Estate Broker
Which project, deal, or transaction was the "game-changer" in the advancement of your career?
Most recently I closed on a $5.225 million prime retail shopping center in Bethpage with 325 ft. road frontage on two major thoroughfares (Rte. 107 and Rte. 24). The 30,000 s/f retail strip center occupies two separate buildings on 2.3 acres, and is currently configured as nine retail units. I shepherded the transaction through bankruptcy.
What led you to your current profession?
I began my professional career working on Wall St. I loved my work but when I began raising a family, I had to reevaluate how to align my career goals. I left the city and developed a niche practice in sport yoga, working with a high end clientele of professional athletes and writing for publications. I was at the top of the game, but as my children got older, I yearned to get back to the negotiating table. I started with residential real estate but the commercial side plays to my analytical skills.
What do you like most about your job?
To make connections, develop business relationships of trust and respect, and always represent my clients to my best ability. With every transaction I make there is a heartfelt connection with the buyer or seller. My family is my world and I'm glad I put the time in. Now it's my time. My career is on full throttle and my drive is to continue to build my business and be number one.