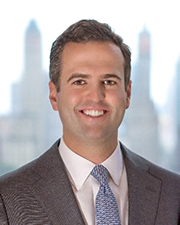 New York, NY David Zussman has been named CFO of Related Companies. In this role, Zussman will oversee Related's finance, accounting and treasury groups as well as continue his active engagement in the company's financial planning and capital markets initiatives. He will join the Related investment committee and the investment committees for several of the funds managed by Related Fund Management.
"David's deal acumen, intellect and focus are unmatched and his generous and collaborative spirit have endeared him to our entire organization," said Jeff T. Blau, CEO of Related Companies. "David's track record and tenure at Related and his consistent determination and passion make him an ideal fit for the role."
Zussman joined Related in 2010 and has played a vital role in more than $18 billion in transactions across the company, and was intimately involved in the capital strategy, fundraising and financial management of Hudson Yards. He was instrumental in the sale-leaseback of Time Warner's office condominium at Time Warner Center and subsequent re-leasing to Deutsche Bank, the $5B capitalization of 30 Hudson Yards, The Shops & Restaurants at Hudson Yards, the $3.8B capitalization of 50 Hudson Yards and many other complex transactions.
Zussman joined Related from Lazard's Real Estate Investment Banking group and earned a BBA with High Distinction from the Stephen M. Ross School of Business at the University of Michigan. Zussman assumes the role from Michael Brenner, who will be retiring from full-time duty and remain as an executive vice president.