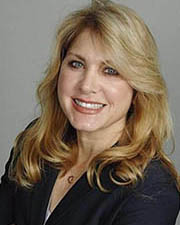 Manhattan, NY Diane Viggiano, MAI, AI-GRS, has joined Metropolitan Valuation Services, Inc. (MVS), as senior vice president, effective immediately, according to Steven Schleider, president of the firm.
"Diane's diverse background and experience fit perfectly with the MVS team's appraisal practice and she will co-manage our quality control and appraisal staff development programs, as well as expand our client base," said Schleider.
She joins MVS from New York Community Bancorp, Inc. where she served as vice president, senior commercial review appraiser, commercial loan division, for the previous three years.
Viggiano also served as a senior appraiser with Appraisal Consultant Corp. for 11 years, working with private and public-sector clients and specializing in appraisals for litigation and complex commercial valuation assignments.
Along with her significant appraisal experience, Viggiano is an adjunct instructor, New York University, Schack Institute of Real Estate, on the subject of real estate valuation modeling & feasibility analysis; an instructor for the Appraisal Institute and Appraisal Foundation; and is a qualified expert witness.
She holds a New York State and New Jersey Real Estate General Appraiser license; the MAI and AI-GRS designations from the Appraisal Institute, having received numerous awards from the latter. She is also an AQB certified USPAP instructor