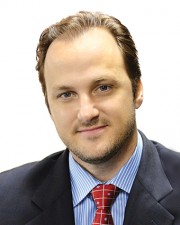 Yonkers, NY Trion Real Estate Management is now managing three new residential complexes in Astoria and Manhattan, bringing its real estate management portfolio to 2,400 units throughout 40 properties. The Trion team was selected to take over the management of Shore Towers Condominium, a 400-unit condominium in Astoria.
"We're excited about the opportunity to manage such a prestigious and well-known property in NYC. This growth is a direct result of our staff's hard work and the increasing awareness in the real estate industry of the service Trion offers. We truly look forward to building strong relationships with our new clients for many years to come," said Carmelo Milio, CPM, president of Trion.
The Trion team was selected because of its track record managing and improving communication with owners, and with increasing the efficiency of the daily management of their communities.
"Our increased presence in Astoria and Manhattan has helped our team to give added support to our new accounts as well as all our current clients. It is a great feeling to hear the early compliments from our new buildings and this is direct result of our team hitting the ground running on day one," said Giovanni Puerta, ARM, account executive at Trion.
Trion has also taken over the management of two properties in Manhattan totaling 48 units. The properties consist of a condominium and a HDFC Cooperative. The addition of these various types of properties and locations in New York City reflects Trion's ability to service different areas of the city, property sizes and asset types.
"This growth comes from our track record of successful real estate management in different size buildings and in different locations in New York City and Westchester County," said Milio. "We've also recently started the planning and build-out of our second office to be located in Upper Manhattan.
Trion Real Estate Management is a leading full-service property management company with a portfolio that exceeds more than 2,400 co-op, condo and rental units under management throughout New York City and the Tri-State area for over 40 years. Trion offers a complete range of services including property management, maintenance and leasing.