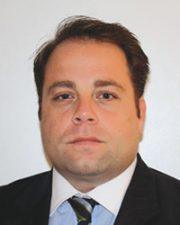 Pleasant Valley, NY Brian Sheldrick, managing director of Largo's Albany office, secured a $16.5 million permanent first mortgage to refinance the existing debt on a 98-unit multifamily development.
Sheldrick arranged a non-recourse, permanent first mortgage with 30-year amortization for the borrower through one of Largo's correspondent banks.
The unit mix is comprised of town homes and flats featuring a variety of floor plans. The complex offers a resort style pool and terrace; 24-hour fitness center; movie theater; outdoor grills and park areas.
The property benefits from it's proximity to Vassar Brothers Medical Center and Saint Francis Hospital, two of the top employers in the region.