Suffern, NY Rand Commercial has brokered the sale of the Suffern Commons rental development, located at 10-12 Chestnut St.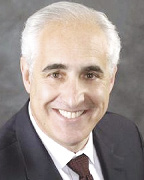 "This transit-oriented development is one of the finest in Rockland, especially when it comes to transportation to NYC," said Paul Adler, Esq., regional manager for Rand Commercial. "There's so much that Suffern Commons can offer its residents, and Rand Commercial is certain that this will be a real boost to Suffern's downtown."
The development totals 48 two-bedroom units with amenities including a fitness center, on-site laundry, and parking. It's also a location for commuters, close the MTA/NJT commuter rail to New York's Penn Station.
"I'm thankful for the wonderful work from our team of dedicated agents, which included Richard "RJ" Smith, Richard Weisman, and John Lavelle," said Adler. "This transaction represents one of Rockland's largest transactions in 2017 and portends well for the future of Suffern."