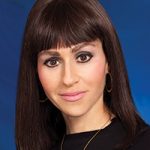 Nicole Rabinowitsch, TerraCRG
Brooklyn, NY According TerraCRG, Nicole Rabinowitsch has joined as senior vice president, enhancing the firm's foothold in the North Brooklyn region of the borough.
"We are delighted to have Nicole's deep understanding of the Williamsburg and Greenpoint markets as part of our family," said Ofer Cohen, founder & CEO of TerraCRG. "Her skill set and tenacity, as well as her relationships in this market, are a strong addition to our team."
Prior to TerraCRG, she was a director of investment sales at Eastern Consolidated, where she handled over $300 million in commercial transactions throughout Brooklyn, most notably the sale of 200-216 Kent Ave. for $34.5 million and the sale of 296-300 Wythe Ave. for $26.5 million. In her new role, she is focused on sales of multifamily, mixed-use and retail assets. Preceding Eastern Consolidated, she was the founder and CEO of Takiba Tile & Stone, a high-end retail tile business, for over 15 years.
TerraCRG recently released their 2016 Brooklyn Market Report, a detailed report examining emerging trends across all commercial sales. The firm's Brooklyn specialists anticipate a strong momentum through 2017 and while sales volume has decreased, they are continuing to see increased pricing in the North Brooklyn region. In 2016, North Brooklyn represented the region with the second highest dollar volume, totaling over $1.6B from 167 transactions. Additionally, in the multifamily sector across all regions, North Brooklyn achieved the highest average price per SF at $584.
The Only Brooklyn firm is continuing to hire aggressively. Last month they announced Chris Havens joined the firm to spearhead a new office leasing division. TerraCRG has been at the center of the transformation of Brooklyn for almost a decade, becoming a true market leader in the process.  The team— now 30 people strong and growing — has been marketing 500+ properties and consistently closing over 75 transactions per year.