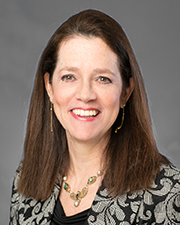 NEW YORK, NY According to Compass, the real estate technology company, Adelaide Polsinelli and Ronda Rogovin - two of New York City's most active and high profile real estate investment sales brokers - have joined company to become an integral part of helping build the investment sales division. The team has an impeccable track record of consistently selling real estate, backed by extensive market knowledge, experience and a solid reputation of commitment to their customers. The team also includes agents Mitchell Goldstick and Trystan Polsinelli.
With over 30 years of experience, Polsinelli has sold over 1,400 properties, valued at over $20 billion in every asset class including multifamily, retail, office, development, note sales, air rights, partnership interests, unsold shares and retail condos. She has sold over $1.4 billion in the last six years, spanning NYC, Miami, Boston, Chicago, and most of the northeast corridor.
"My decision to join Compass and be an integral part of helping build the investment sales division was an exciting opportunity. Ronda and I decided to collaborate on this venture and bring our experience and relationships to Compass where we believe we can help create a tech and talent based platform superior to any other," said Polsinelli.
Polsinelli's mission of treating each deal not as a commodity but as a creation, allowed her to achieve record breaking prices for notable deals such as: The $107 million Lee Portfolio in Williamsburg, Brooklyn, $115 million Hines and Welltower's first assisted living facility in NYC at 677 Lexington Ave., The Hotel Verite at 893 Broadway, The Sutton Place 280,000 /f development, SoHo's "The King of Greene" building at 72-76 Greene St.; 530 Lincoln Rd. in South Beach; Club Monaco flagship at 624 Collins Ave., The Hit Factory at 421 West 54th St.; 711 Madison Ave. "The Roberto Cavalli Building;" The "Children's Wear" office building in Midtown; The Marriott Courtyard Hotel site by the New Freedom Tower, The Promenade a 350 unit Mitchell Lama Building; She is also well established as the go-to broker for lenders, she has sold portfolios of notes, loans and REO's.
"My commitment to being able to service my clients with the most advanced tools of the future, and the Compass platform to support me, was critical to my decision. I believe Compass has the potential to be the market leader in investment sales as they are in residential sales," said Rogovin.
With over 37 years of experience, Rogovin has been responsible for the sale of over 1,000 investment properties in the New York Tri-State area including residential, office and loft properties, retail shopping centers and condos, development sites, air rights transfers and packages of unsold condominium and co-op units.
A few of her select transactions include: $138.85 million sale of a Queens portfolio, eight elevator buildings with 610 units, $98 million sale of 711 Seagirt Ave., Queens, a 742,000-s/f, 917-unit Mitchell-Lama complex, $50 million sale of the Ridge Street Portfolio, 64,184 s/f mixed-use properties, 2 Rector St., a 414,000 s/f office building, 213-223 West 35th Street, a 155,000 s/f, mixed-use retail and commercial property, 350-358 West 55th St., a 123-unit elevator apartment building, 110 & 150 Fifth Avenue, which contained 170,000 and 168,000 s/f respectively, 145 West 45th St., an 85,000 s/f office building which she has sold twice, 12 East 41st St., a 95,000 s/f office building, 353 Lexington Ave., a 78,000 s/f, mixed-use retail and commercial property, 519-535 Columbus Ave. a/k/a 77 West 85th St. and 76 West 86th St., the easterly blockfront on Columbus Ave. containing two, six-story elevator apartment buildings with 62 apartments and nine stores, 256-258 West 97th Street, a 93-unit, elevator apartment/hotel building.
"We are honored to partner with Compass on the forefront of this disruption of epic proportion. The real estate industry is ripe for change, which comes in the shape of new advances in technology, women having seats in every boardroom, and diversity being welcomed. Compass celebrates and values the uniqueness of talent and understands how to support brokers so they can excel in any cycle," said Polsinelli.
Compass has committed to deepening its presence in its existing markets by opening 70 new offices in 2018. In addition to the Greater Boston Area, Compass has a presence in Los Angeles, San Francisco, New York, Washington, D.C., Chicago, Dallas, Miami, Orange County, The Hamptons, Santa Barbara and Montecito, and Aspen.