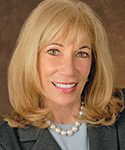 Manhattan, NY Cushman & Wakefield has arranged a, 1,820 s/f lease for PetSmart at 670 Columbus Ave., bringing the property's status to 100% leased. A Cushman & Wakefield brokerage team consisting of executive vice chairman Joanne Podell, managing director Brandon Singer, and associates Michael Cody, and Aylin Gucalp represented the landlord, The Klein Group. "This property is ideal for national retail tenants and we are proud to announce its full lease-up with the completion of this transaction," said Podell.
"Seeing commercial growth in the Upper West Side is always exciting. With the high volume of residential units in the area, this site receives plenty of foot traffic and is a profitable location for neighborhood-serving businesses."
The retail space, which sits at the base of a luxury condominium, houses other tenants such as Trader Joe's, Party City and ICON Parking. The ground floor space that PetSmart now occupies includes 18-ft. ceilings, new construction and 66 ft. of street frontage.
Peter Jacobsen of The Klein Group said, "We could not be happier with the addition of PetSmart to a very special roster of tenants. Our leasing program is now complete with tenants who dominate their respective marketplaces."
670 Columbus Ave. is surrounded by a variety of dining, entertainment, culture, and retail shopping. With nearby access to the 1,2,3 and A,B,C Subway Stations, the property is easily accessible to Midtown and located several blocks from Central Park.
Ariel Schuster and Brian Segal of RKF represented PetSmart in the deal.