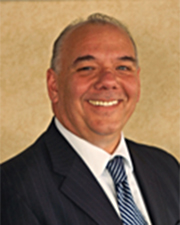 Bay Shore, NY A+ Technology & Security Solutions, Inc. will host a series of educational security preparedness seminars free of charge to help prevent potential workplace security threats. With the growing number of active shooter incidents in facilities throughout the nation; it's imperative to learn about the latest security technology and address any weaknesses in emergency procedures prior to an event taking place.
A+ Technology & Security Solutions has partnered with security veteran, Joseph Pangaro, a retired police lieutenant from Monmouth County, N.J. to deliver this series of seminars. Pangaro's duties as a police lieutenant included total oversight of the patrol bureau as co-commander of his division. He currently teaches at the Monmouth and Ocean County Police Academies and pens a weekly newspaper column called "Behind the Badge" and has been published in NJCOPS, NJ Blue and the FBI Worldwide Law Enforcement Bulletin.
"A+ Technology & Security Solutions is dedicated to helping local schools, businesses and security professionals prepare for emergency situations and will be offering these security seminars for free to help bring the future of security technology to the forefront and educate local school administrators," said David Antar, President at A+ Technology & Security Solutions. "We were extremely happy to receive such positive feedback on our security technology showcase that took place on June 14th at our corporate headquarters and look forward to continuing our education line-up with some of the top security professionals in the industry."
This seminar series is perfect for professionals responsible for their organization's security who are looking for actionable guidance on ways to proactively identify and address potential workplace security threats. Topics that will be addressed include an overview of the future of security technology, how to conduct threat vulnerability risk assessments, how to address weaknesses in emergency procedures, and how to develop a threat matrix to profile and identify potentially dangerous employees or students. In addition, attendees will learn how A+ Technology & Security Solutions created an action plan to tie Long Island school districts directly with police departments in the event of an emergency.